At the end of 2018, Arquivo.pt launched an experimental image search service from the past, which it was possible to search around 4 million images from the past, coming from some collections of Arquivo.pt.
From April 2019, it became possible to search for images from all the collections of Arquivo.pt.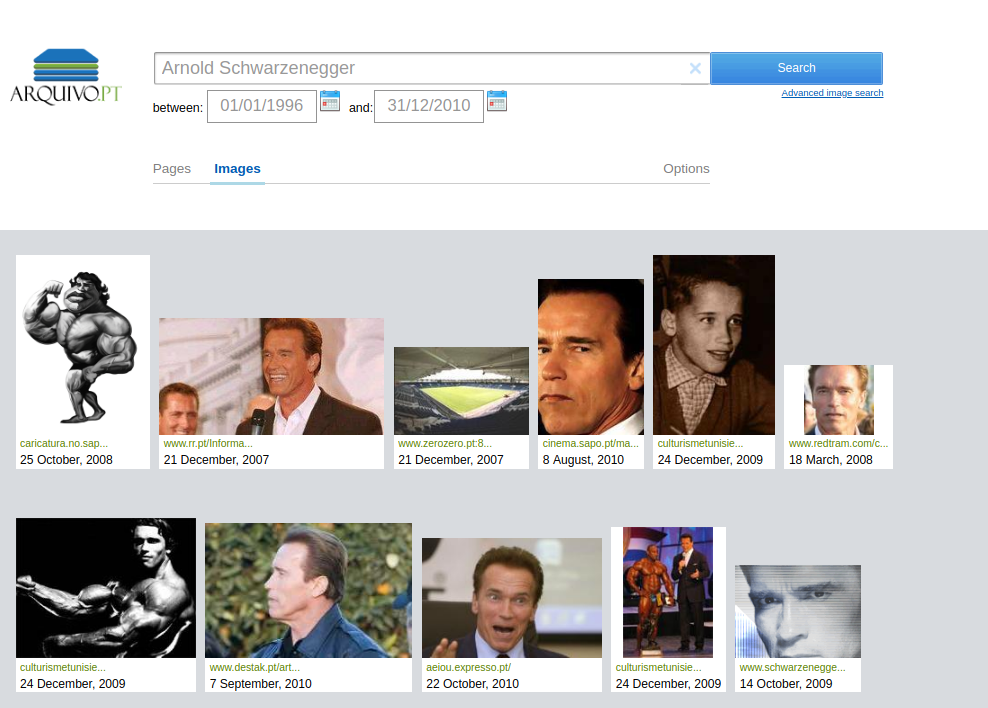 You can now search over 17 million unique images (over 50 pixels in width and height) since 1996.
Find pages from the past through the new image search service.
Try the "Visit Page" option to find the Web page from the past that contained the image you selected.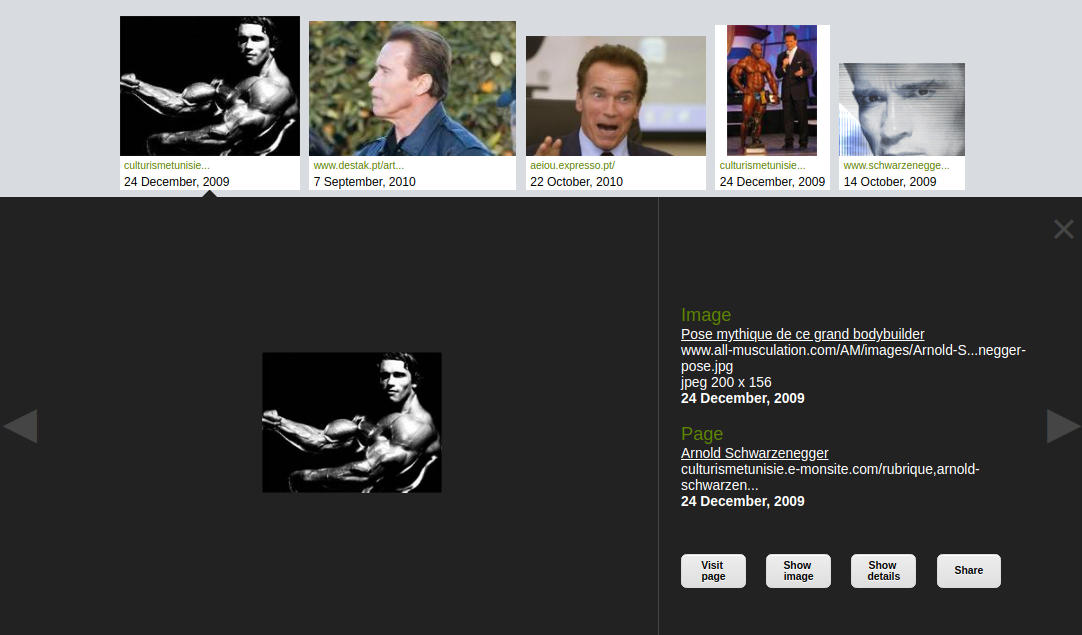 Try the image search service now!
Search images from the past with Arquivo.pt at https://arquivo.pt/images.jsp?l=en