November 7 was the World Digital Preservation Day 2019 (#WDPD2019).
To celebrate the date, Arquivo.pt a free training on Web Preservation was given. The objective of the training has been to maximize users' productivity in exploring the service.
The event began at 13:30 pm (see full schedule below), in the Pequeno Auditório located at FCT-FCCN (Avenida do Brasil, 101 – Lisbon).
Schedule
Target Audience
Information professionals (e.g. librarians, archivists, and documentalists)
Website managers (e.g. Communication and Design bureaus)
Web content authors (e.g. bloggers)
Professors, students, and researchers interested in Digital Preservation
Image gallery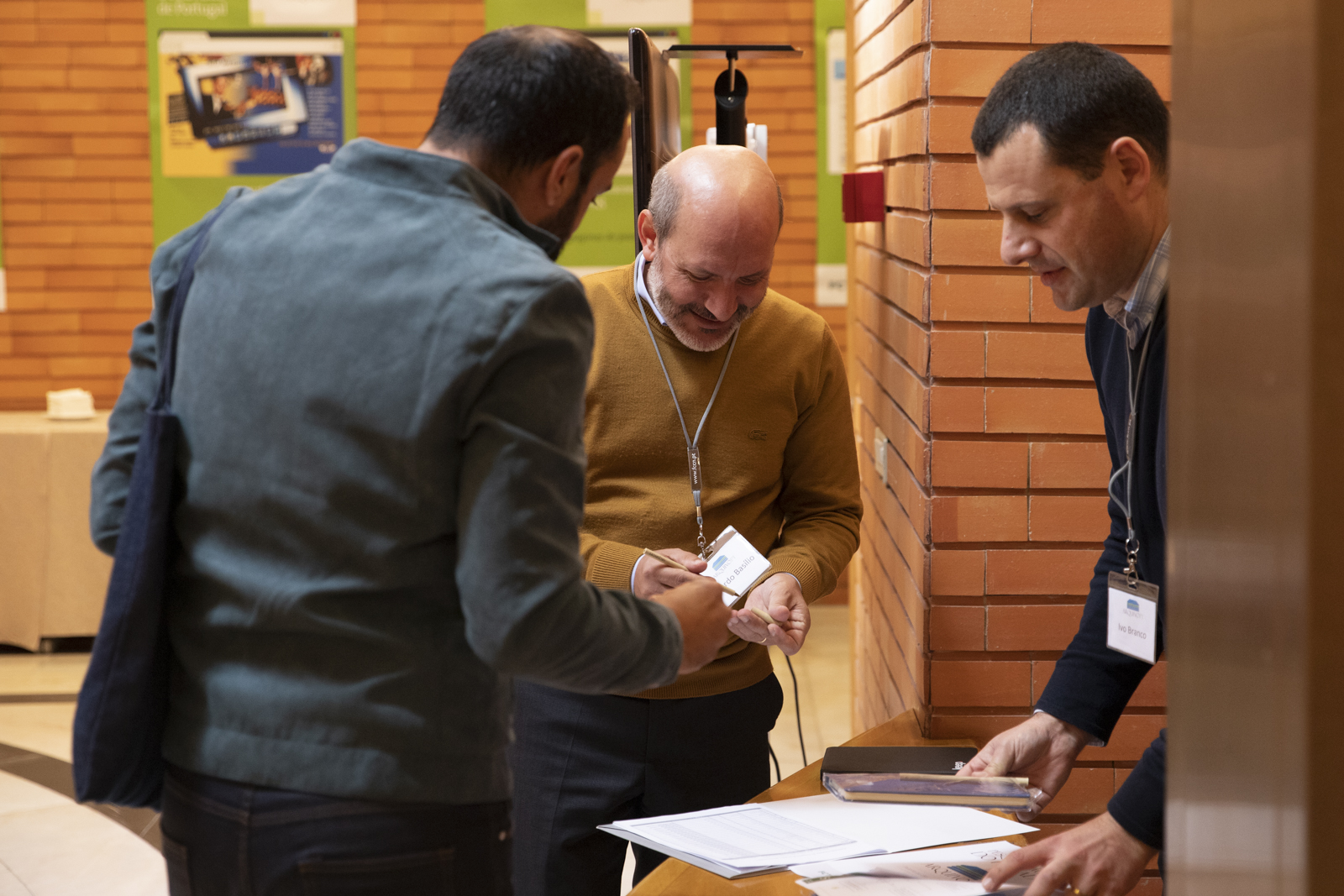 Recepção dos participantes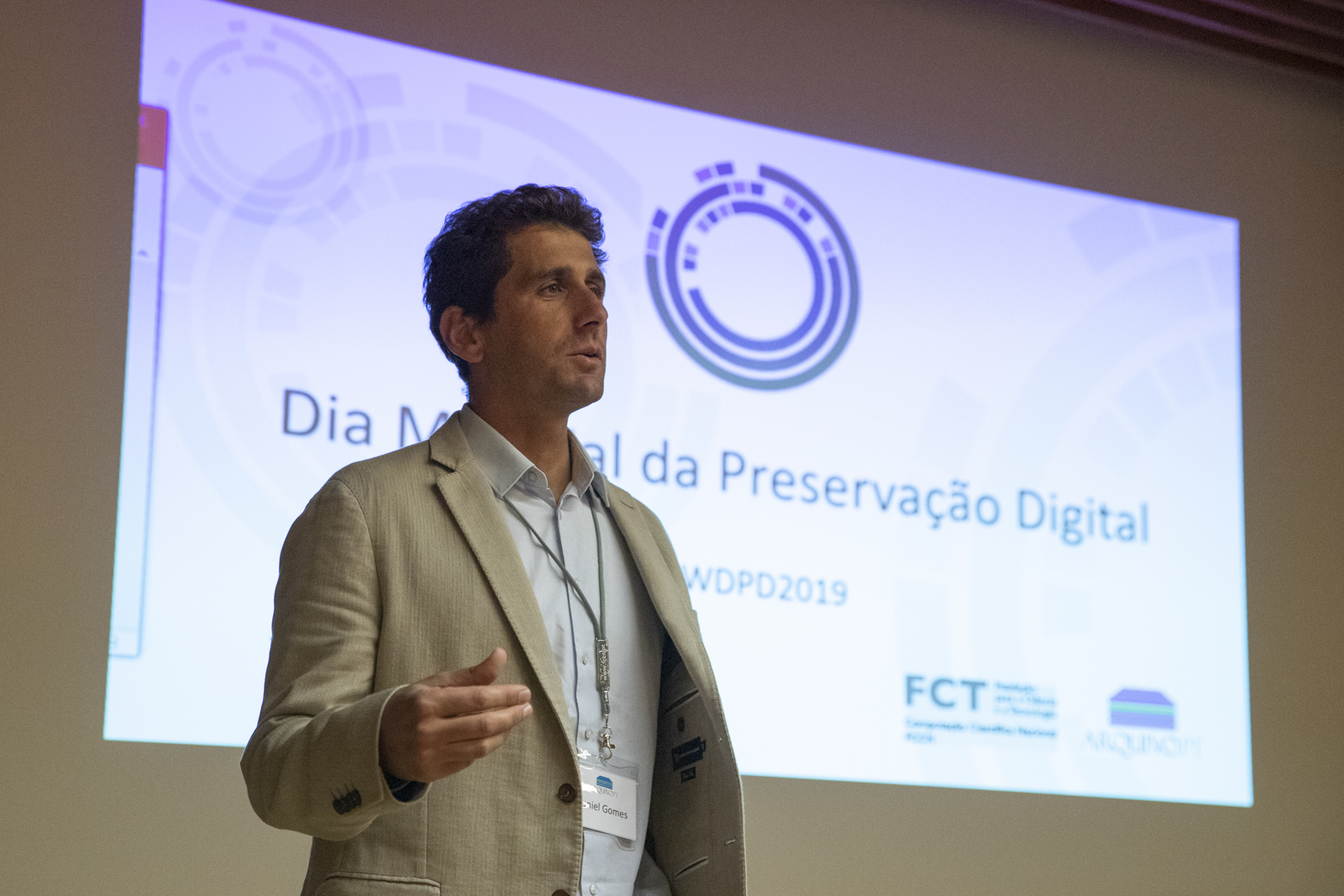 Daniel Gomes dá as boas vindas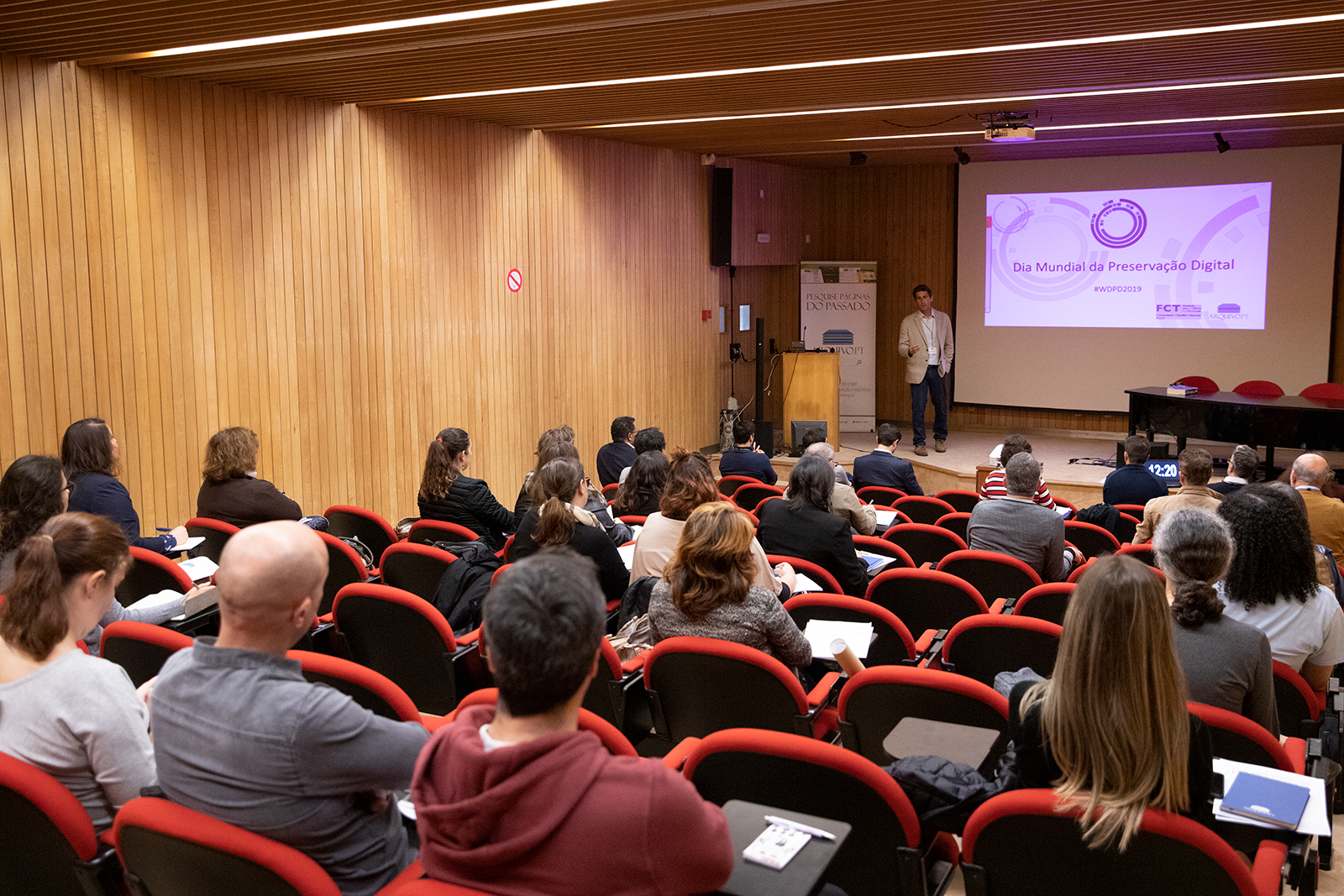 Participantes no Pequeno Auditório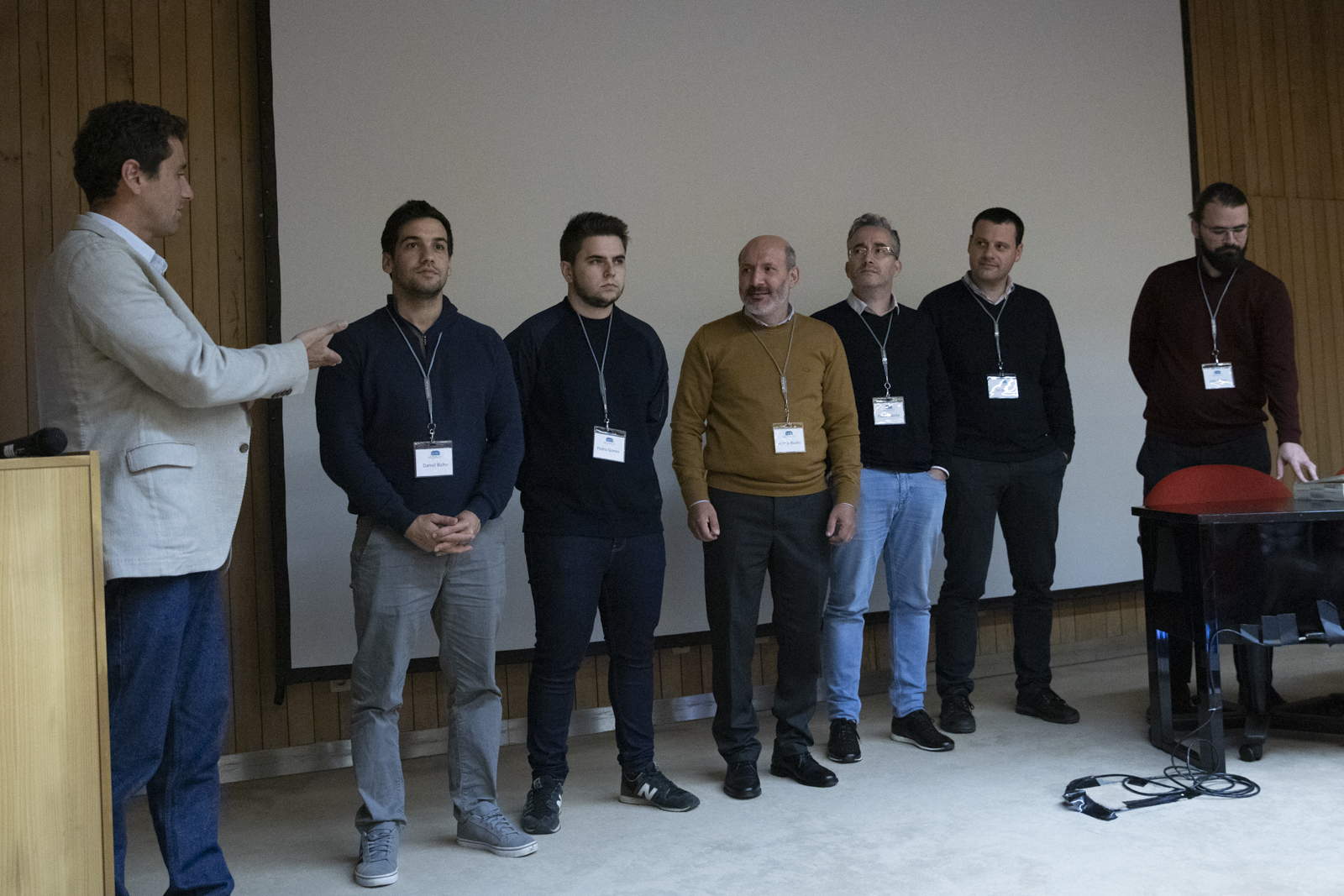 Equipa do Arquivo.pt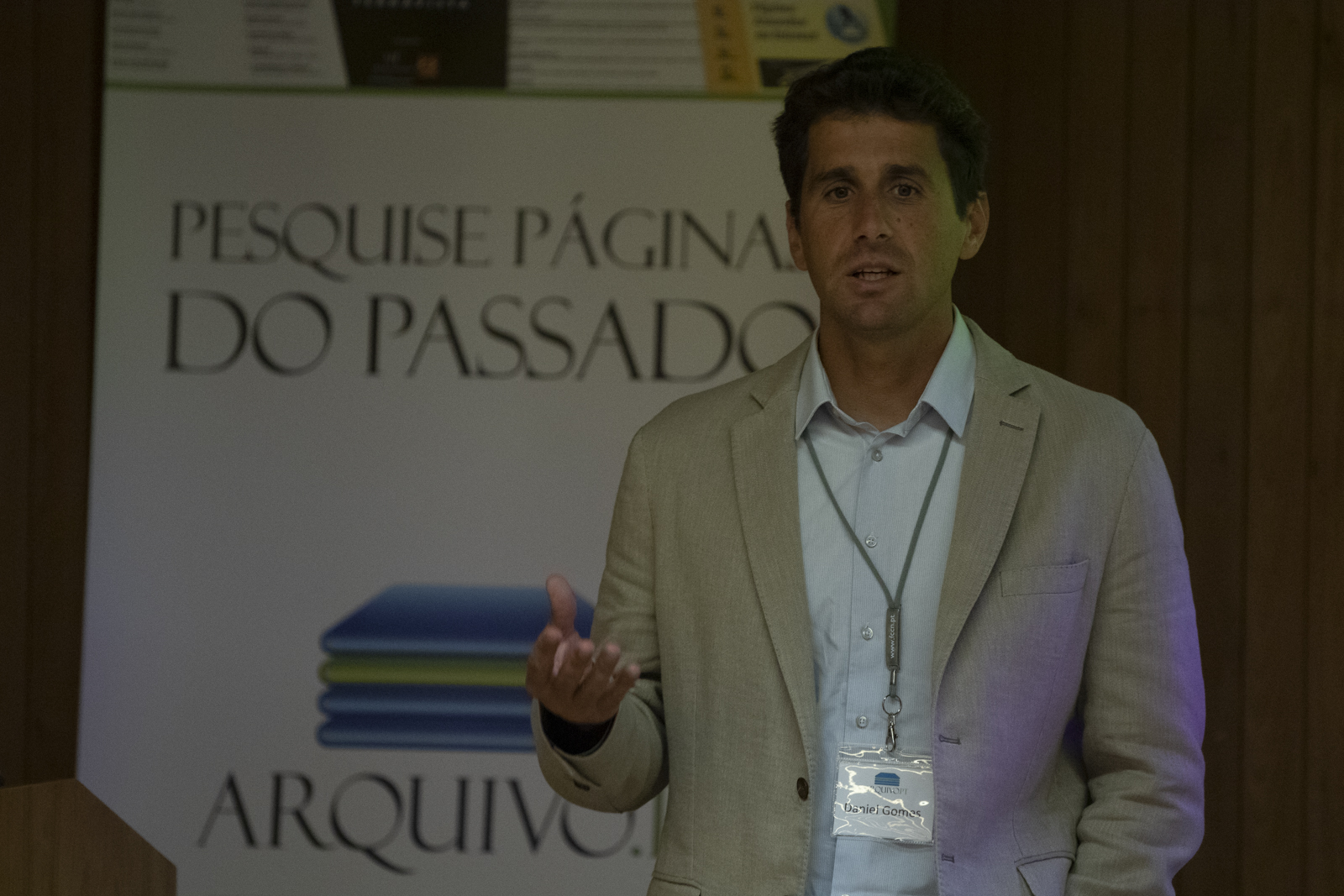 Novidades e Prémio Arquivo.pt 2020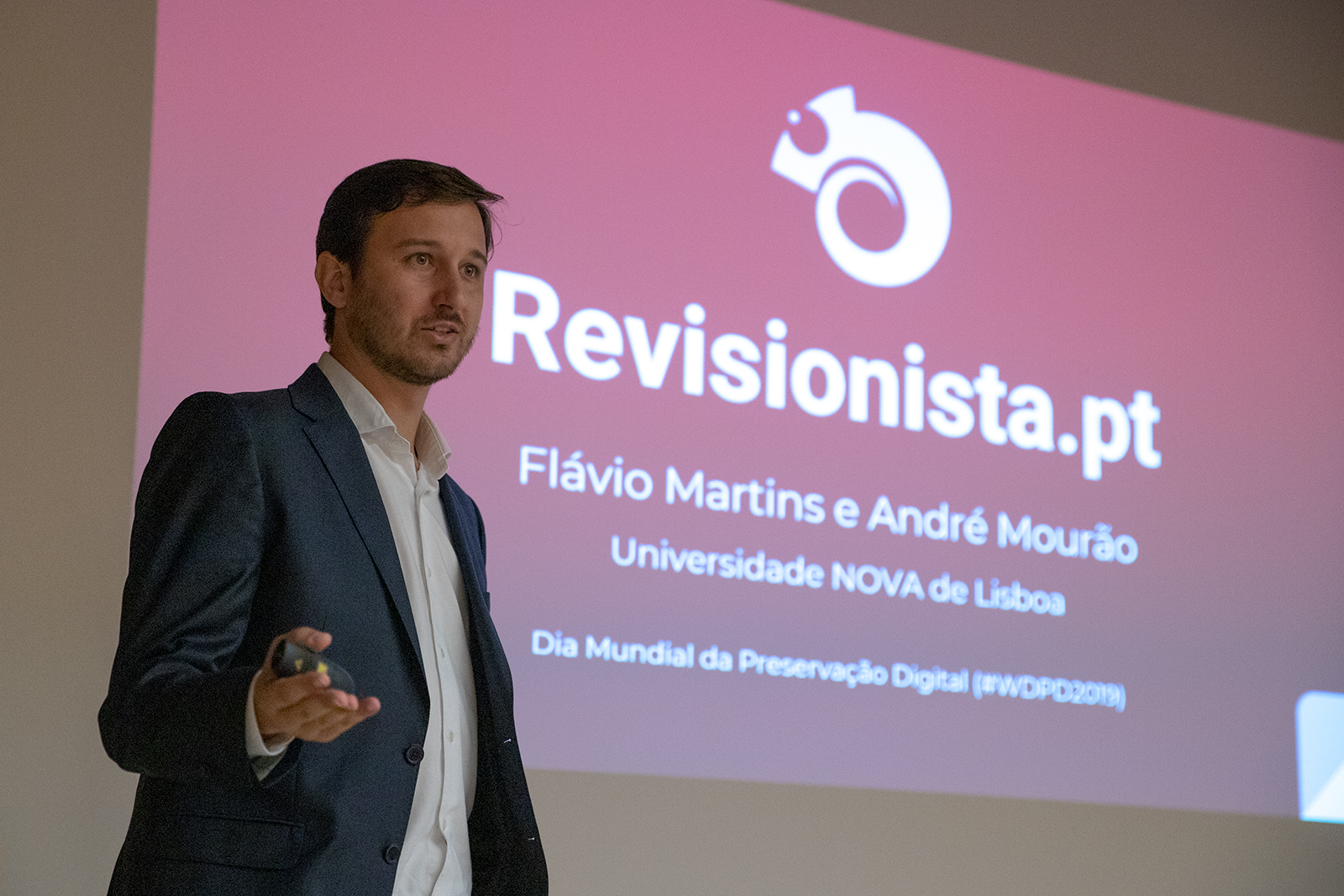 Flávio Martins apresenta o Revisionista.pt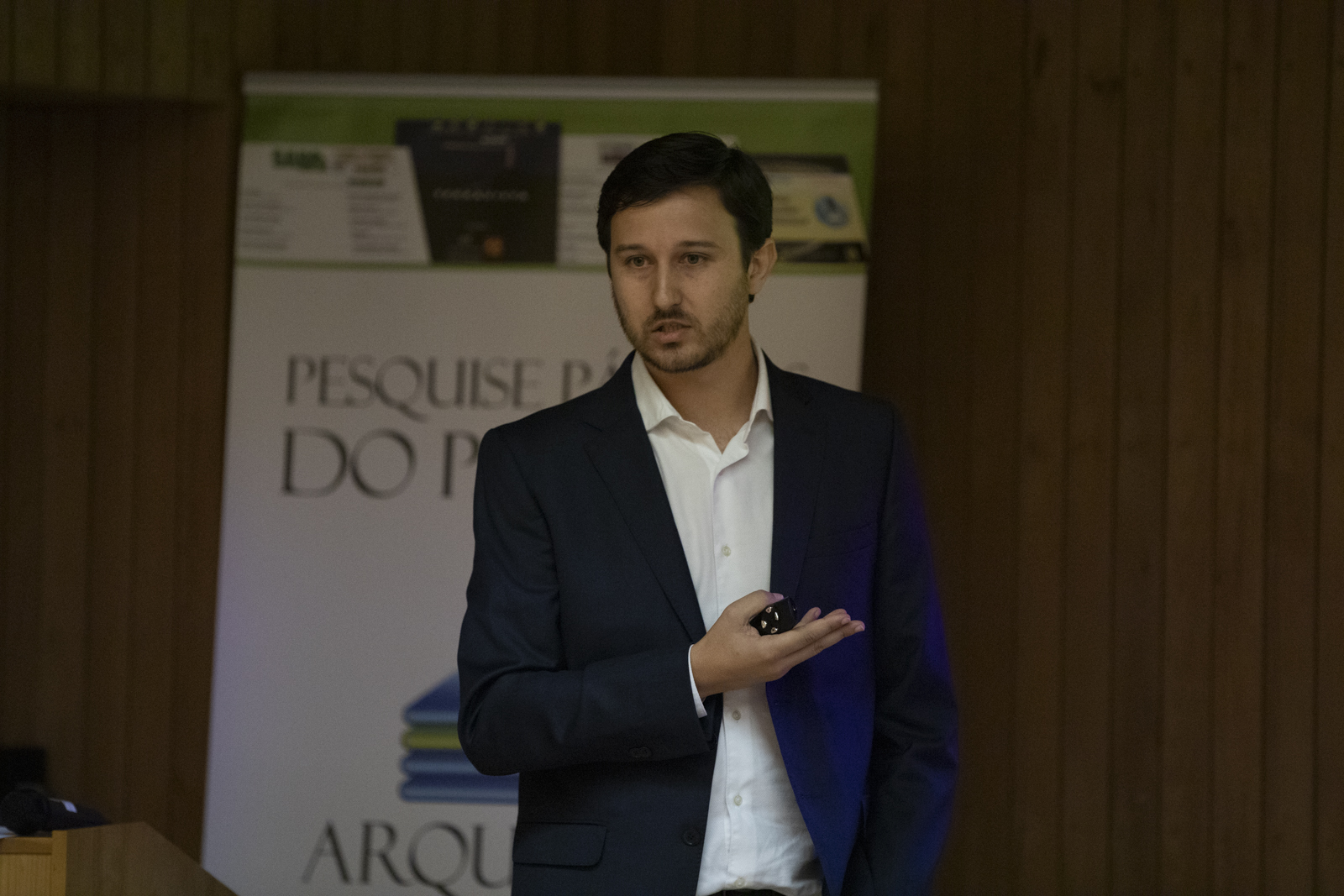 Flávio Martins apresenta o Revisionista.pt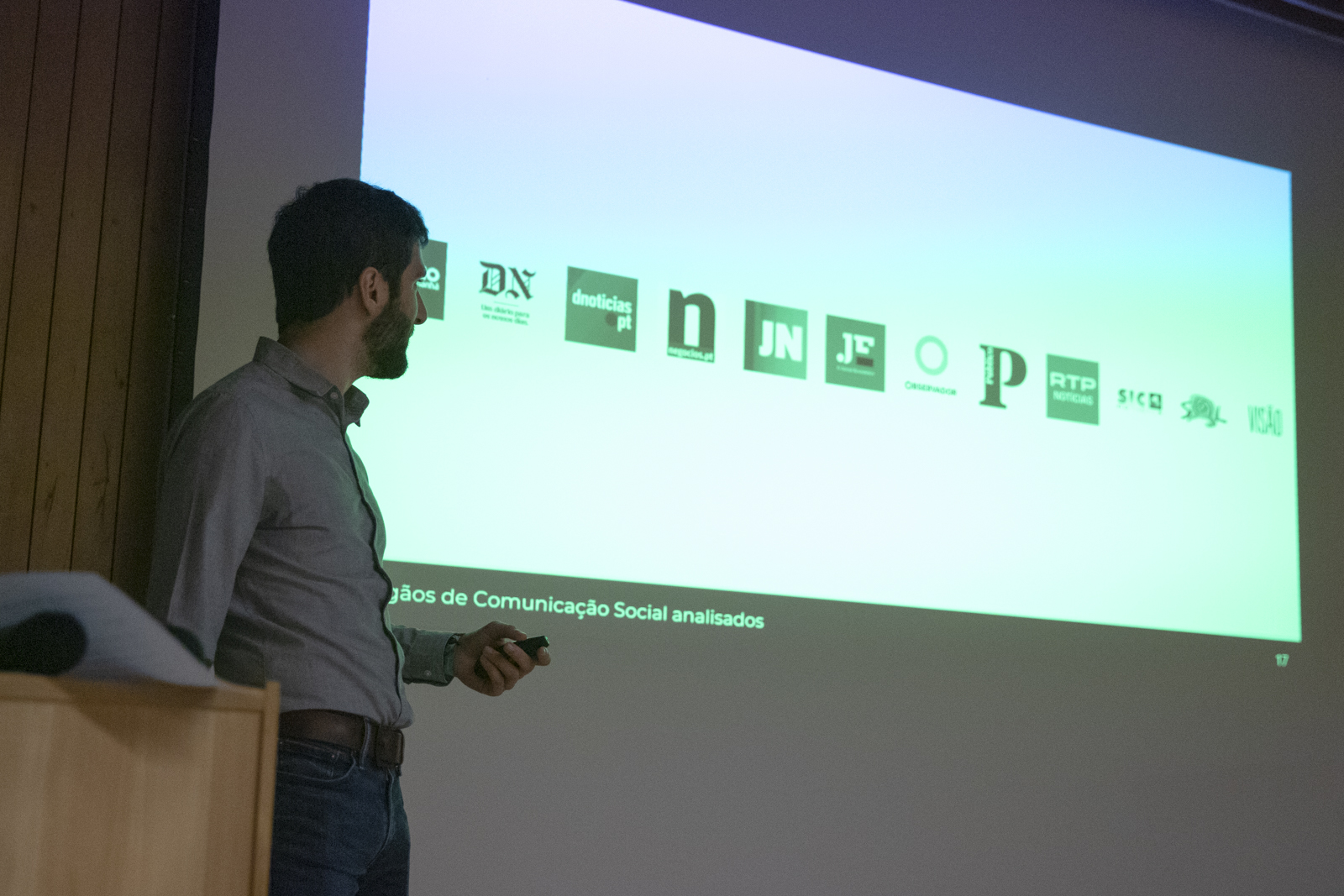 André Mourão apresenta o Revisionista.pt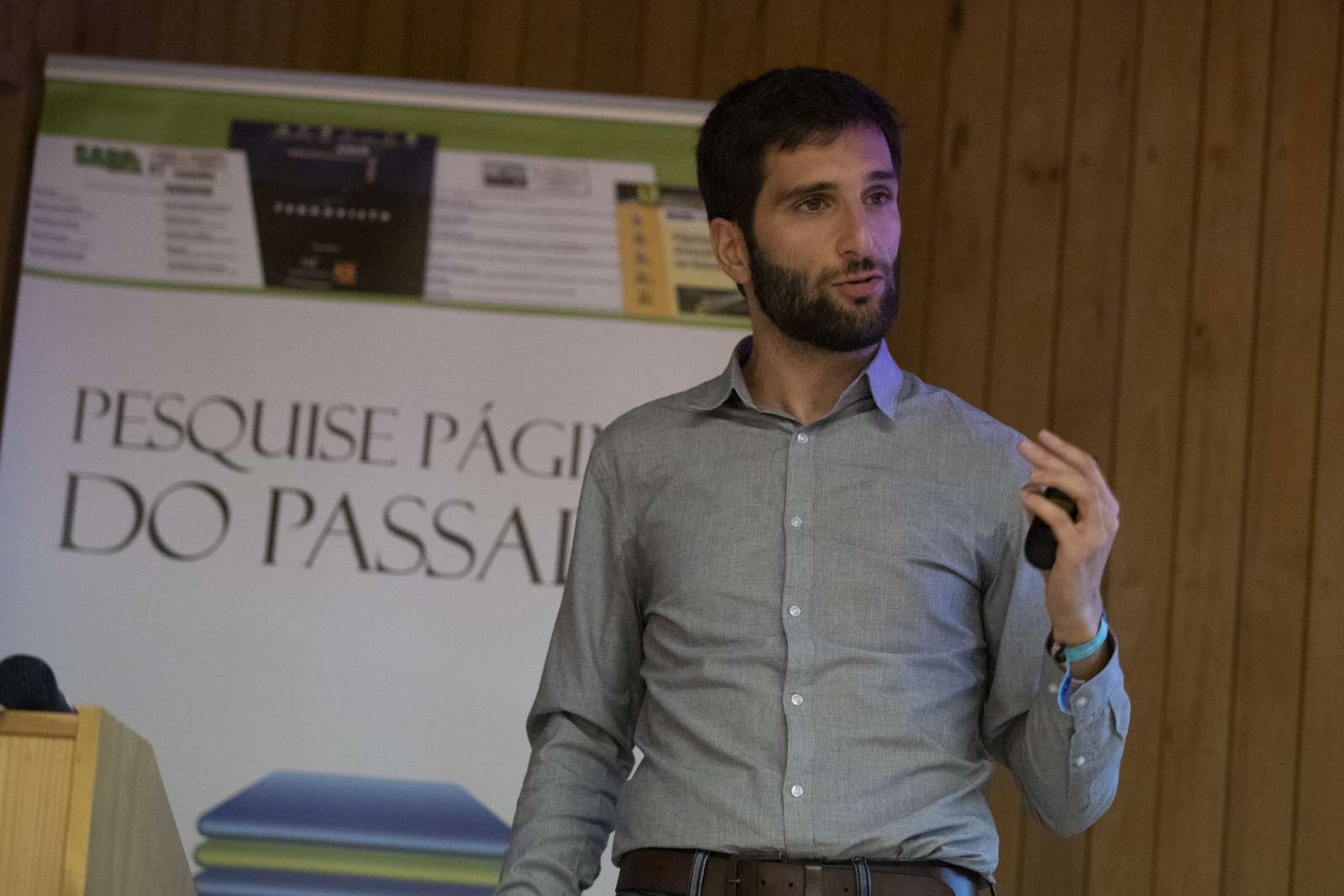 André Mourão apresenta o Revisionista.pt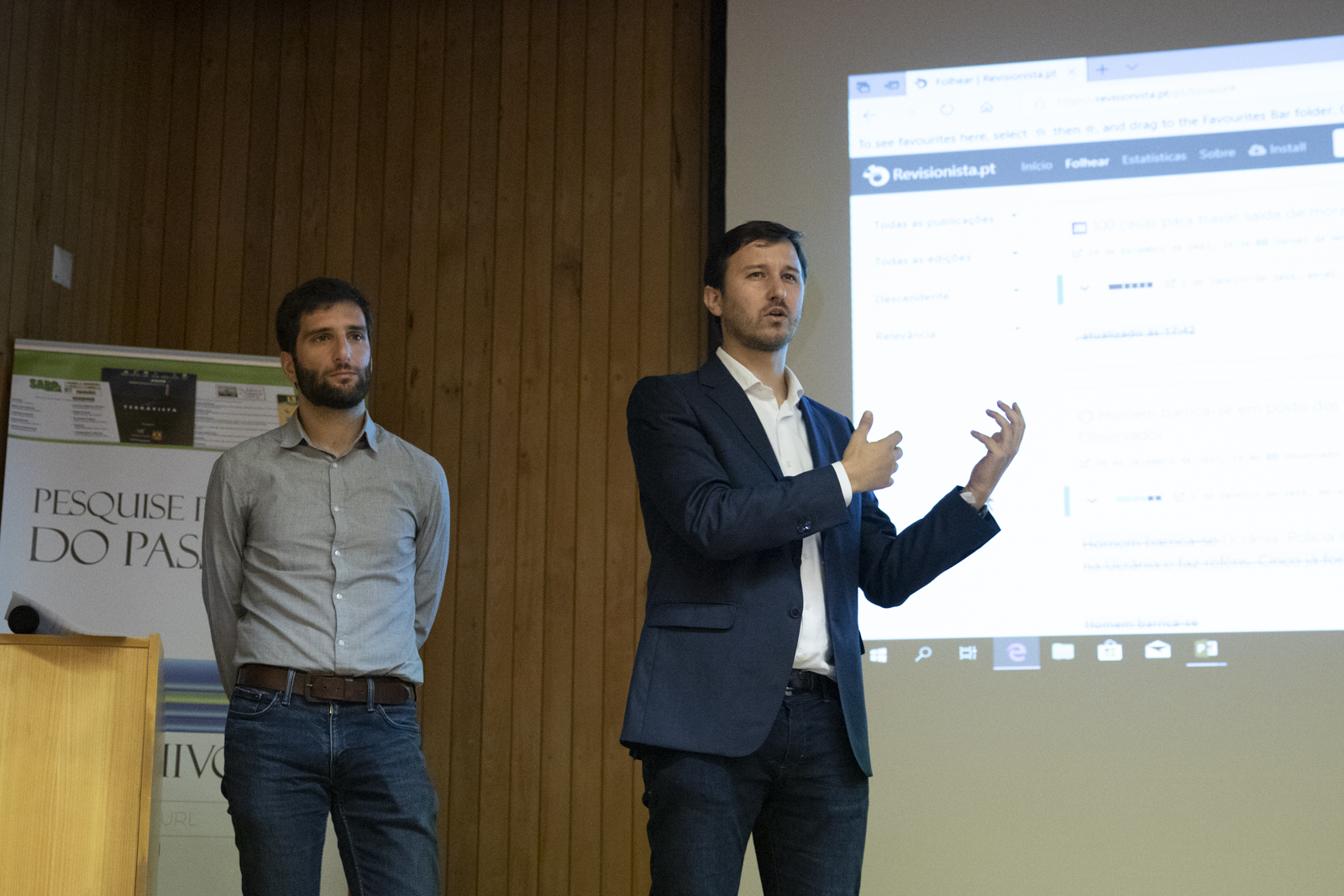 André Mourão e Flávio Martins autores do Revisionista.pt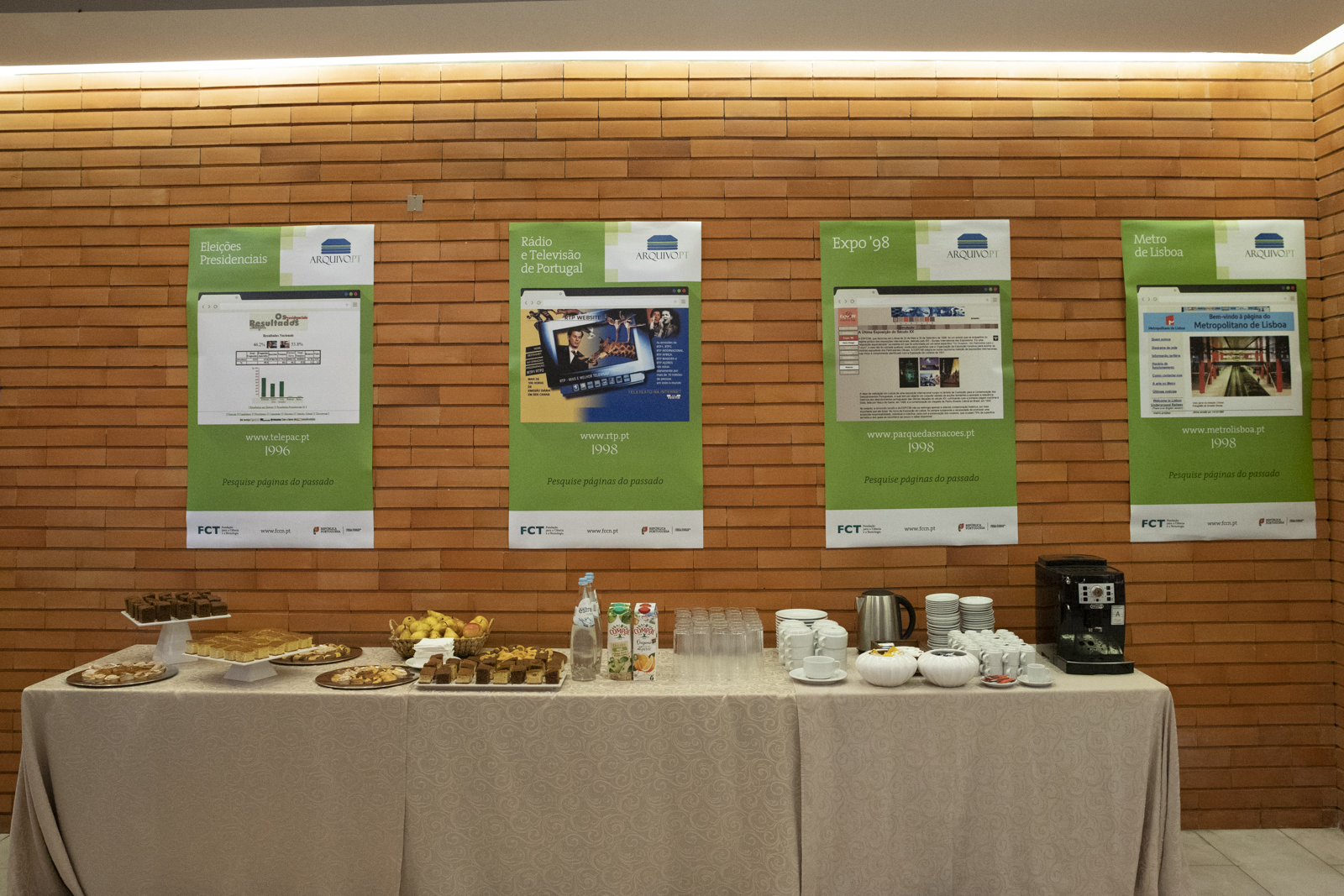 Exposição de páginas preservadas e não só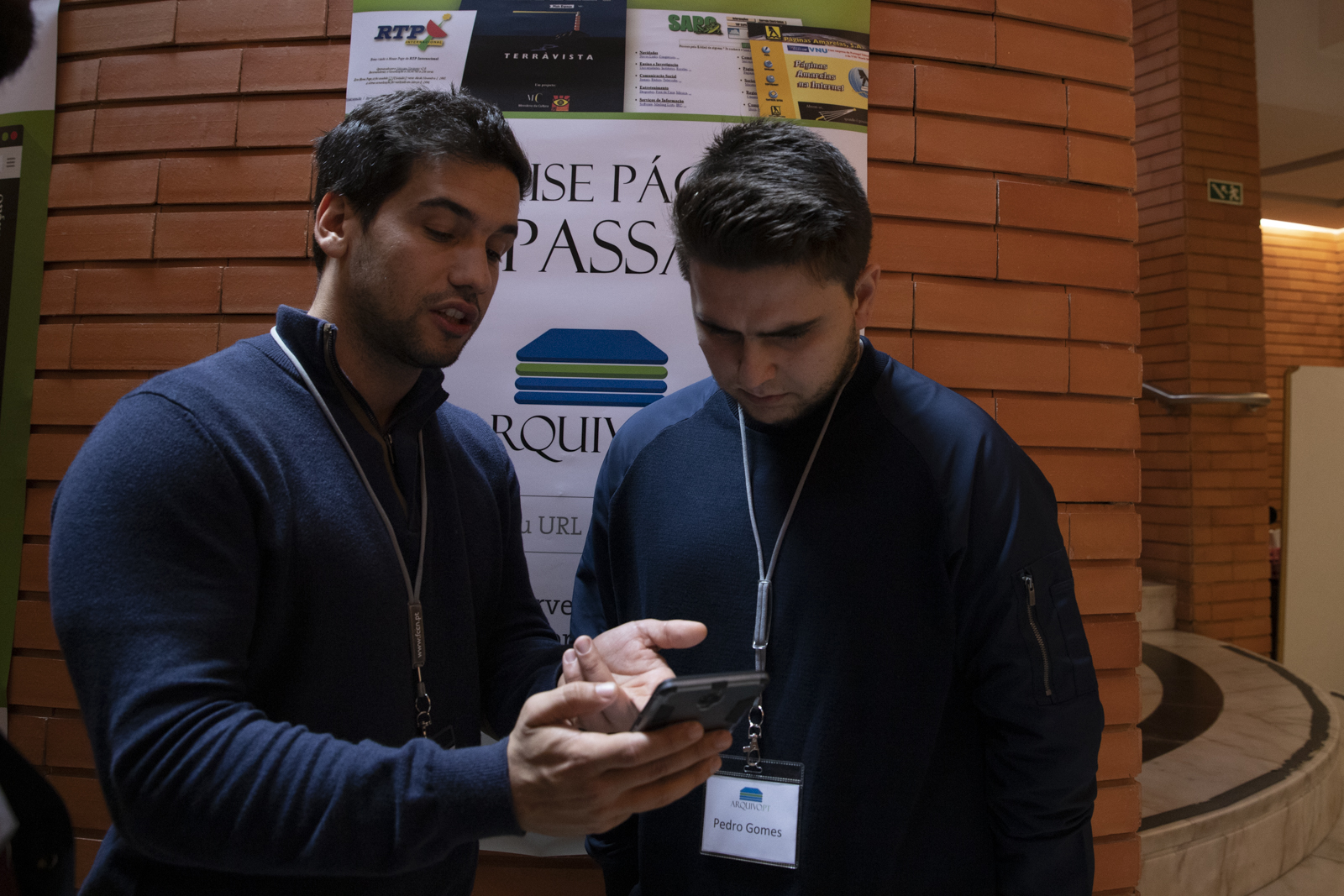 Desenvolvedores do Arquivo.pt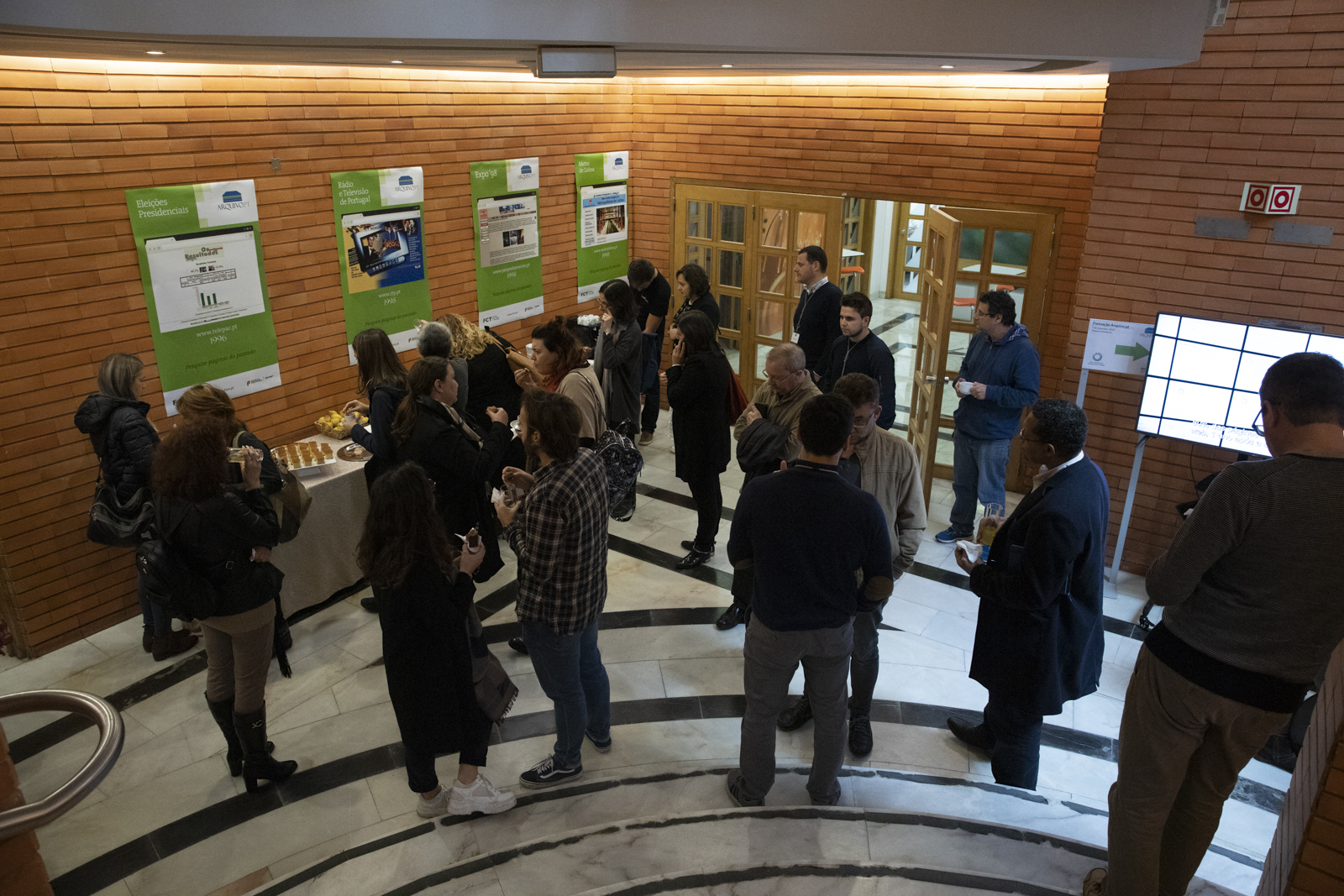 Espaço de conversa com a Equipa do Arquivo.pt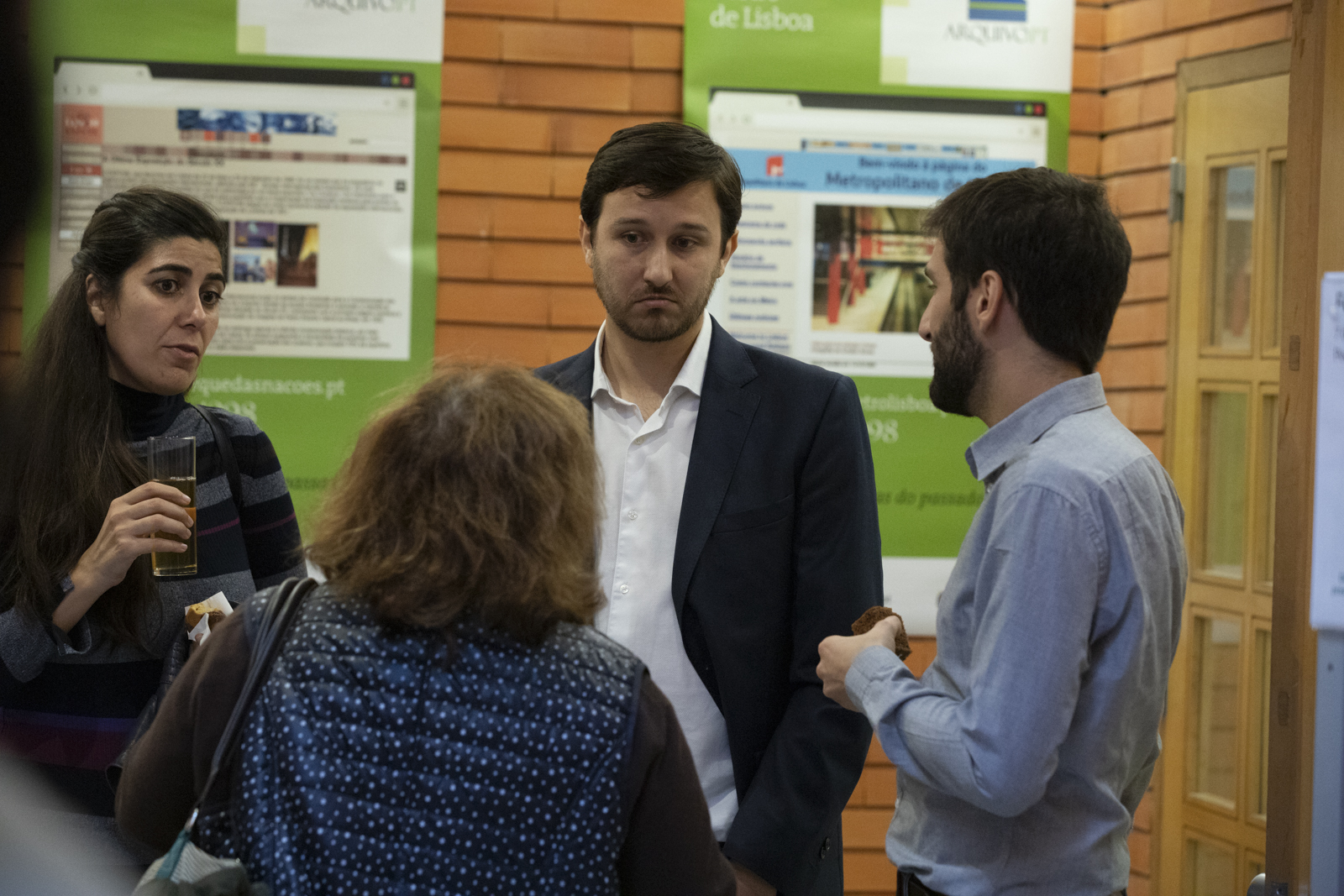 Espaço de conversa com os oradores convidados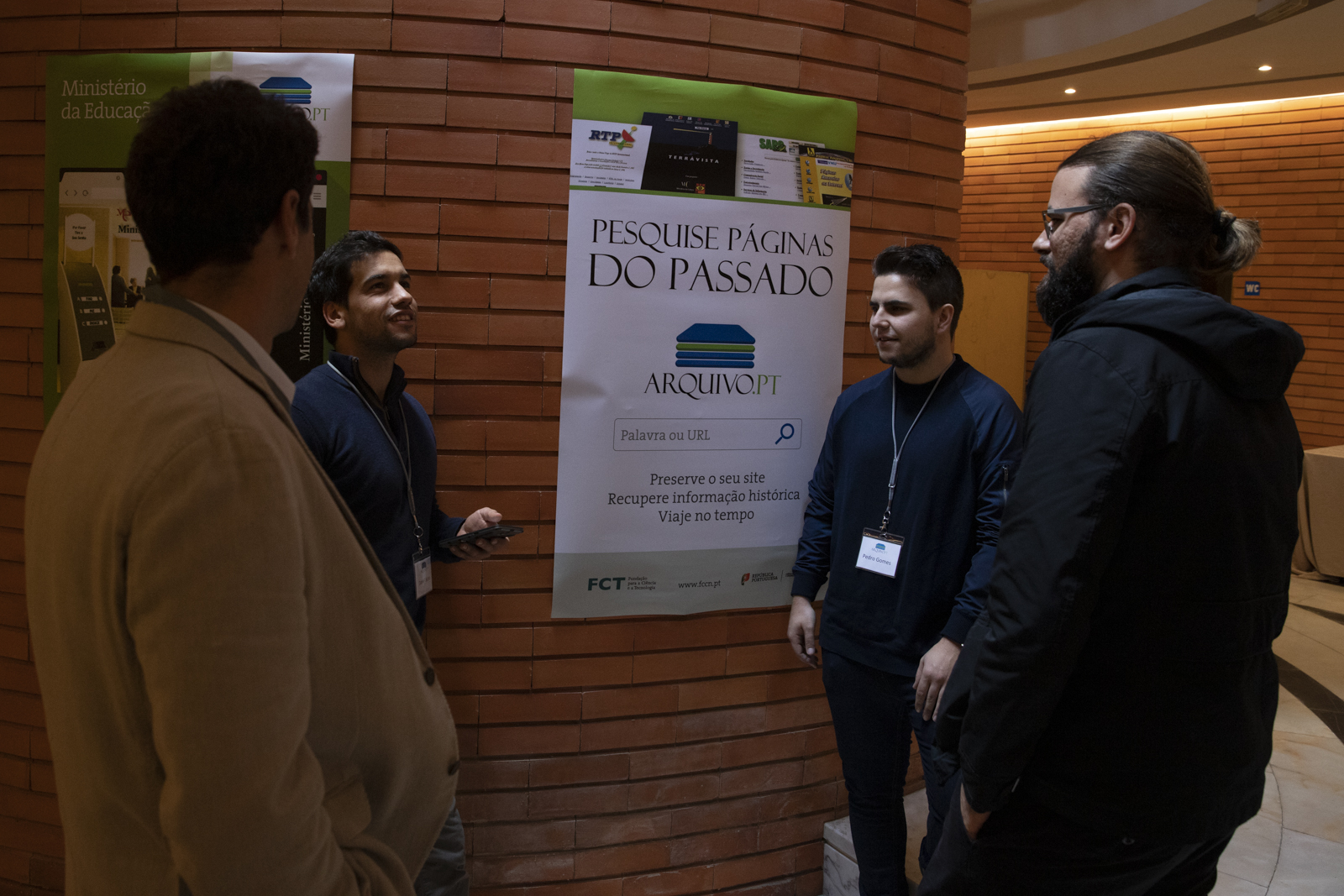 Espaço de conversa com a Equipa do Arquivo.pt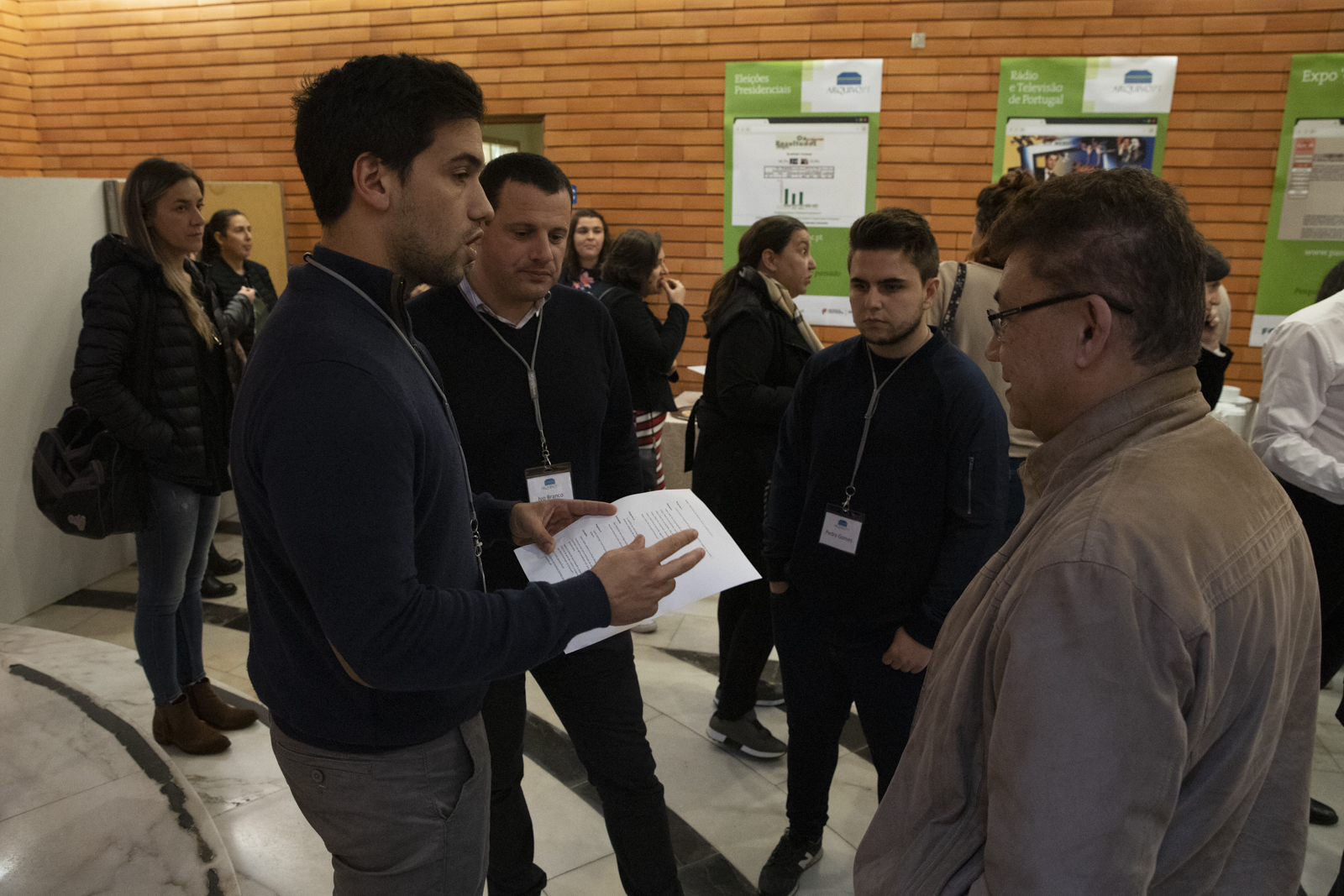 Espaço de conversa com a Equipa do Arquivo.pt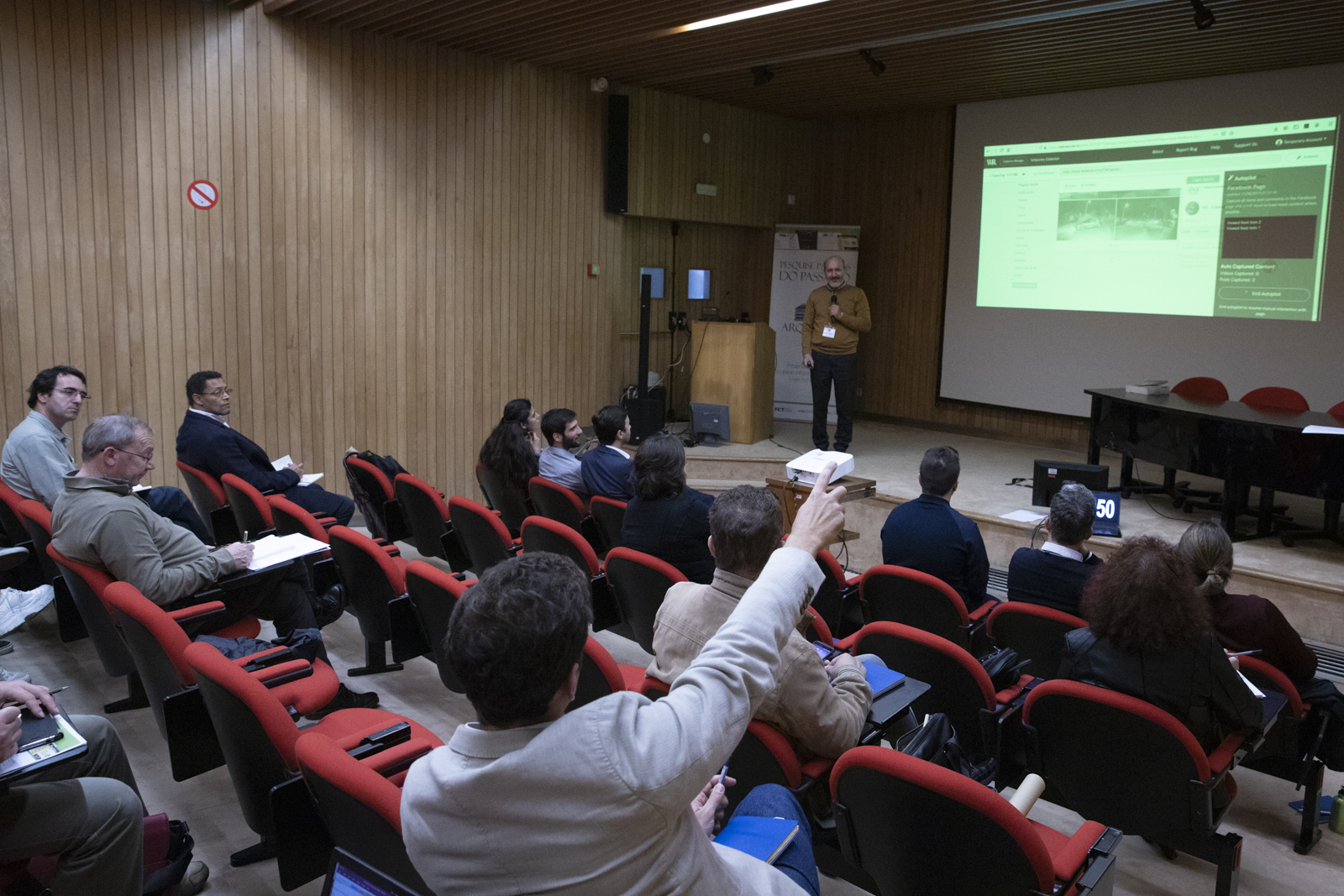 Preservação de websites nas instituições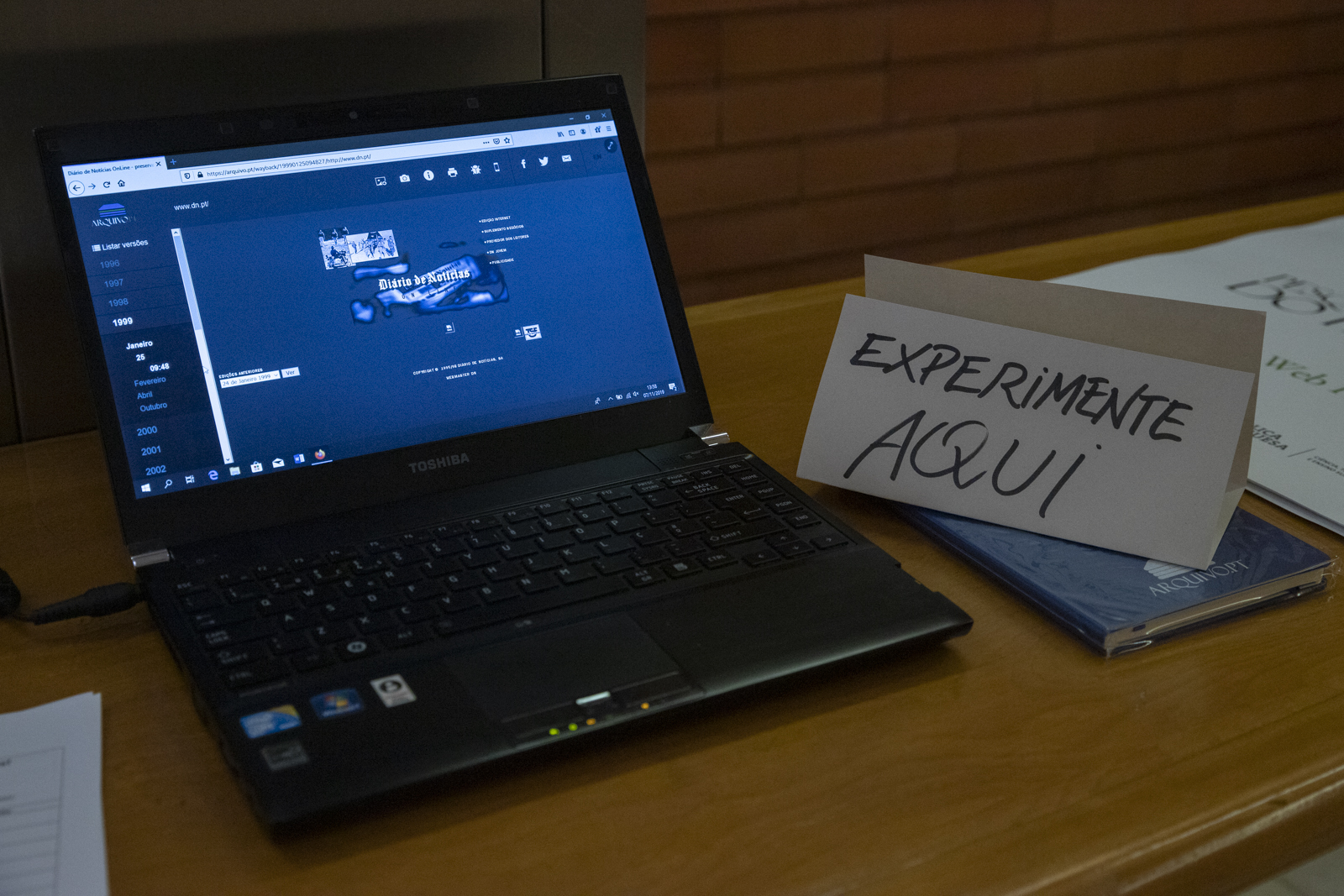 Experimente o Arquivo.pt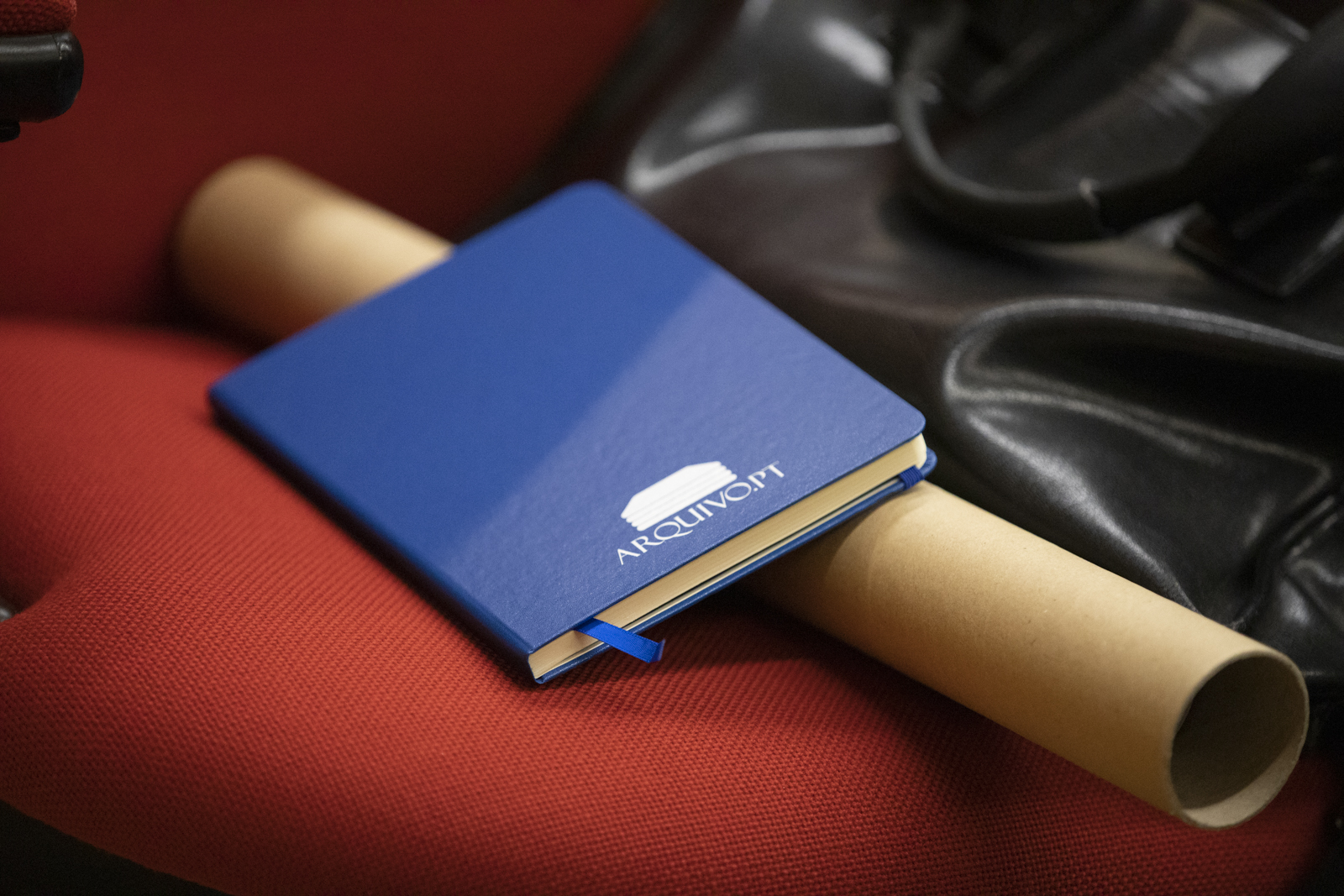 Bloco de notas Arquivo.pt e cartazes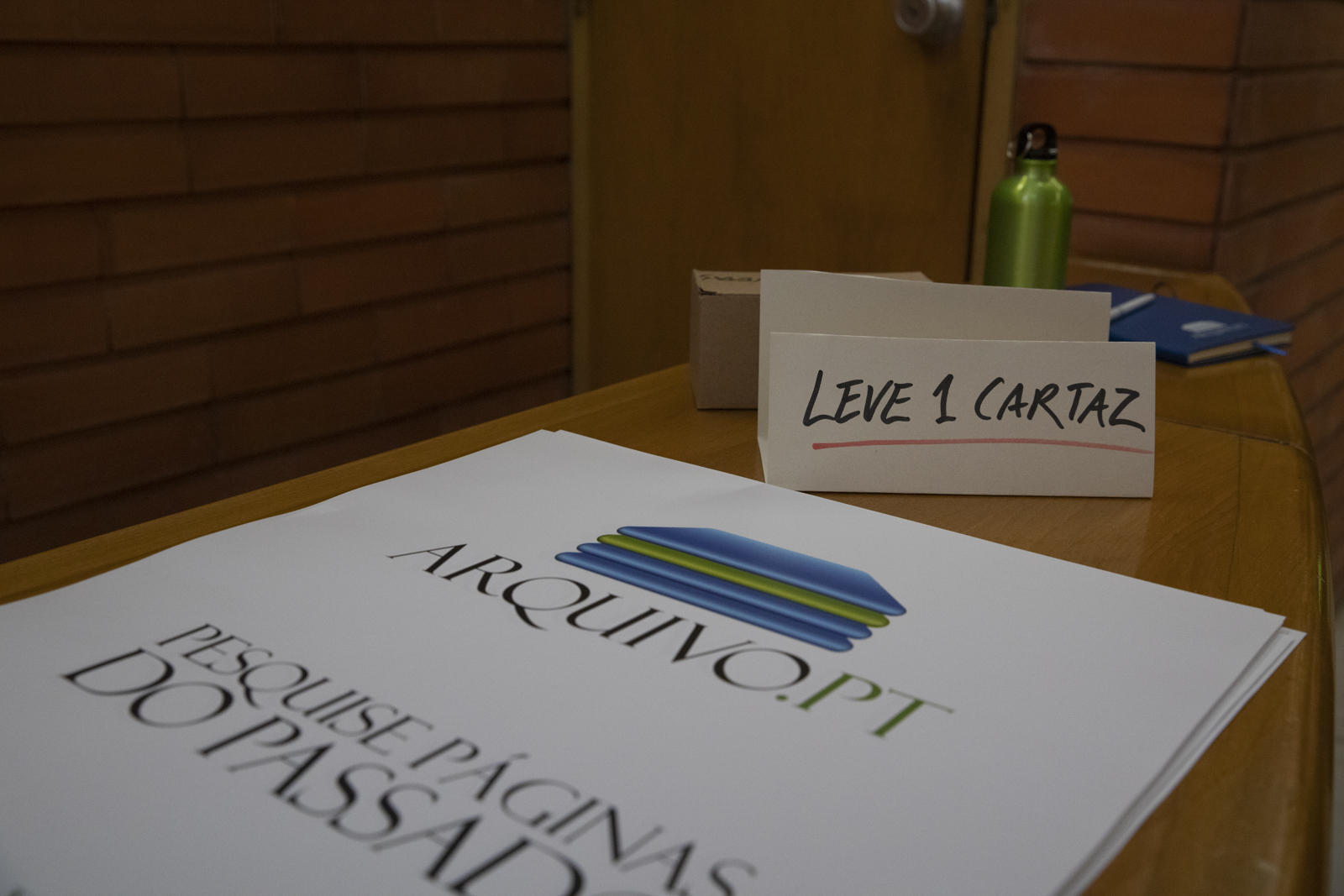 Leve 1 cartaz do Arquivo.pt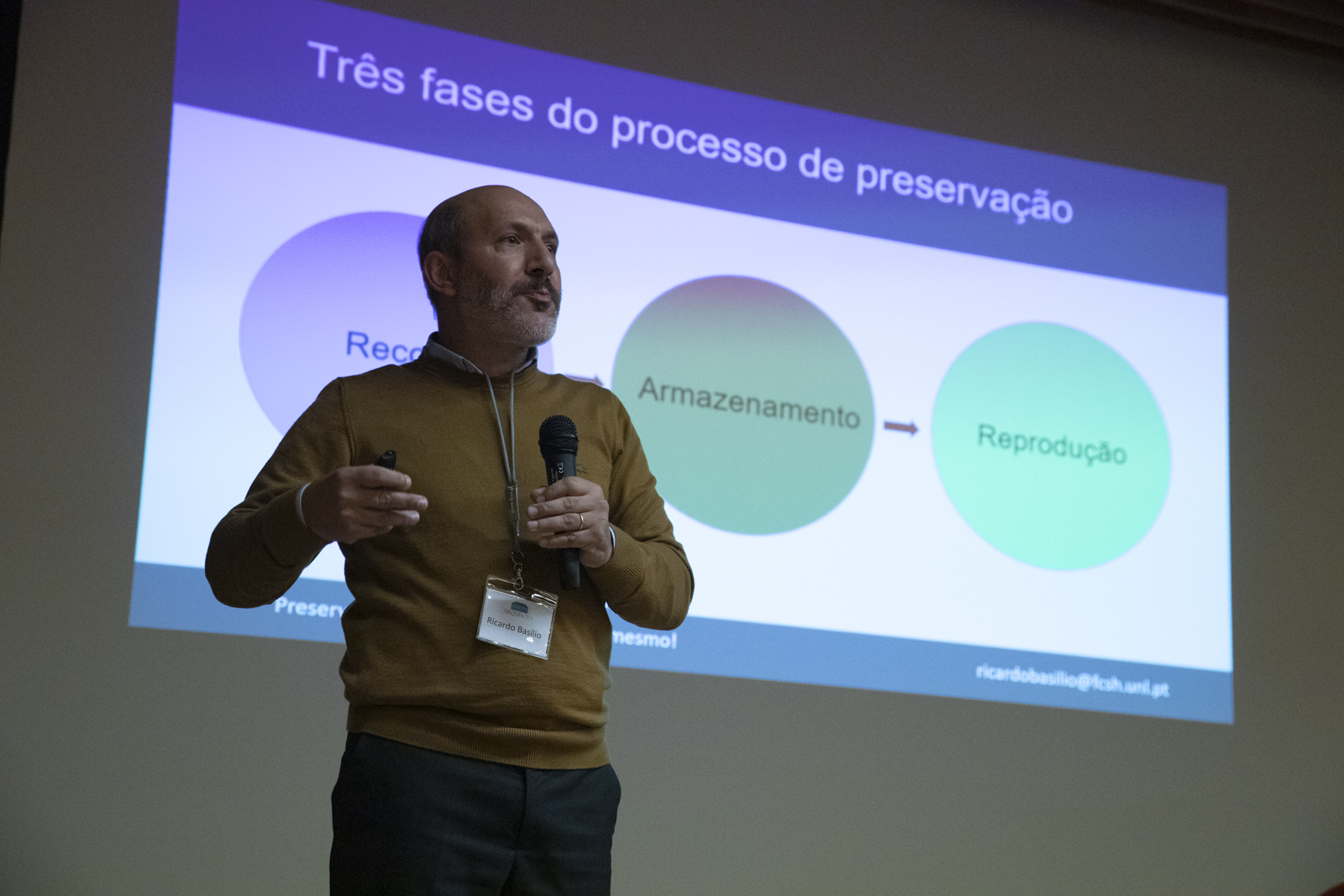 Curador digital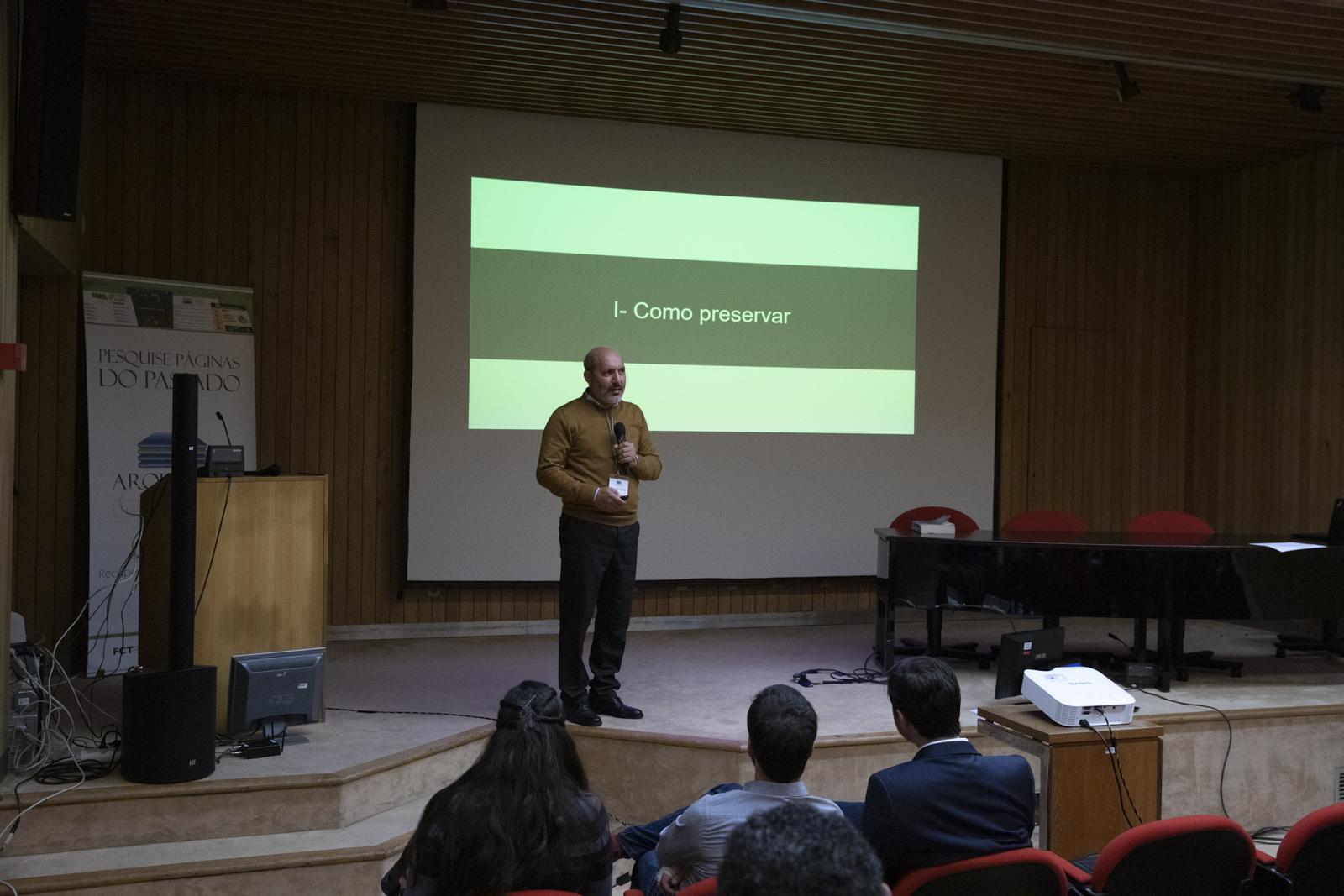 Como preservar - tutorial de Ricardo Basílio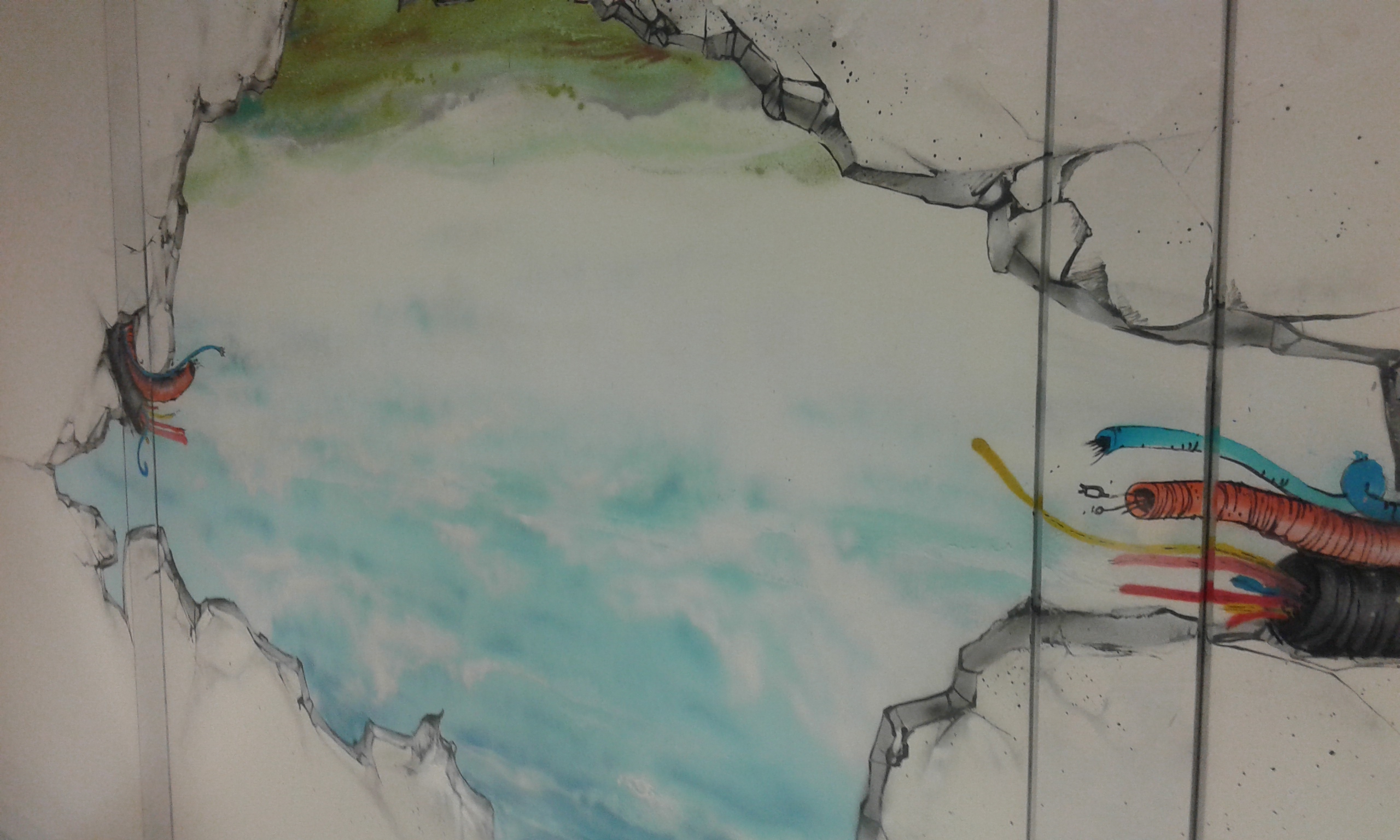 Mural no hall de entrada do centro de dados