Arquivo.pt has released a new version of its service on November 11, 2019, called Image Service Release [1] [2] [3] [4].
This new version has as main novelty, the mobile image search.
Homepage
The mobile version now has a new design.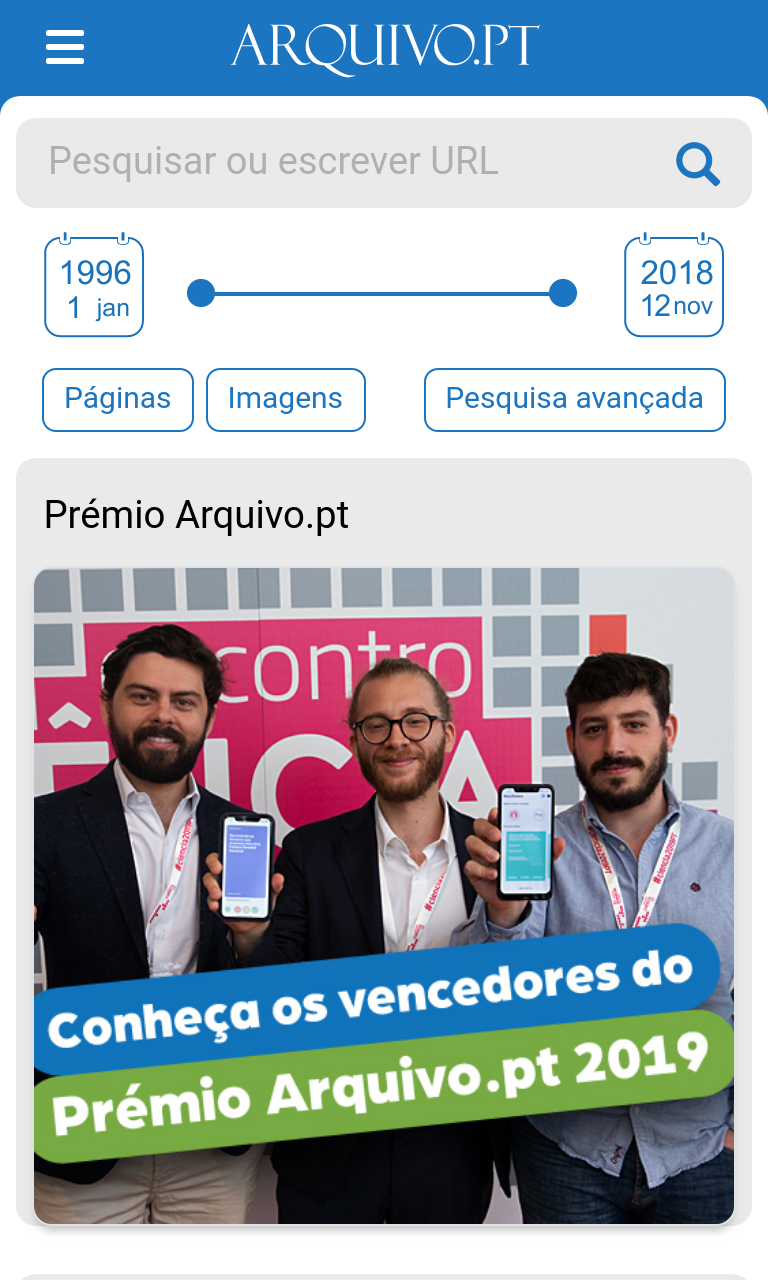 Mobile image search
Image search is now available for mobile devices https://m.arquivo.pt/images.jsp?l=en.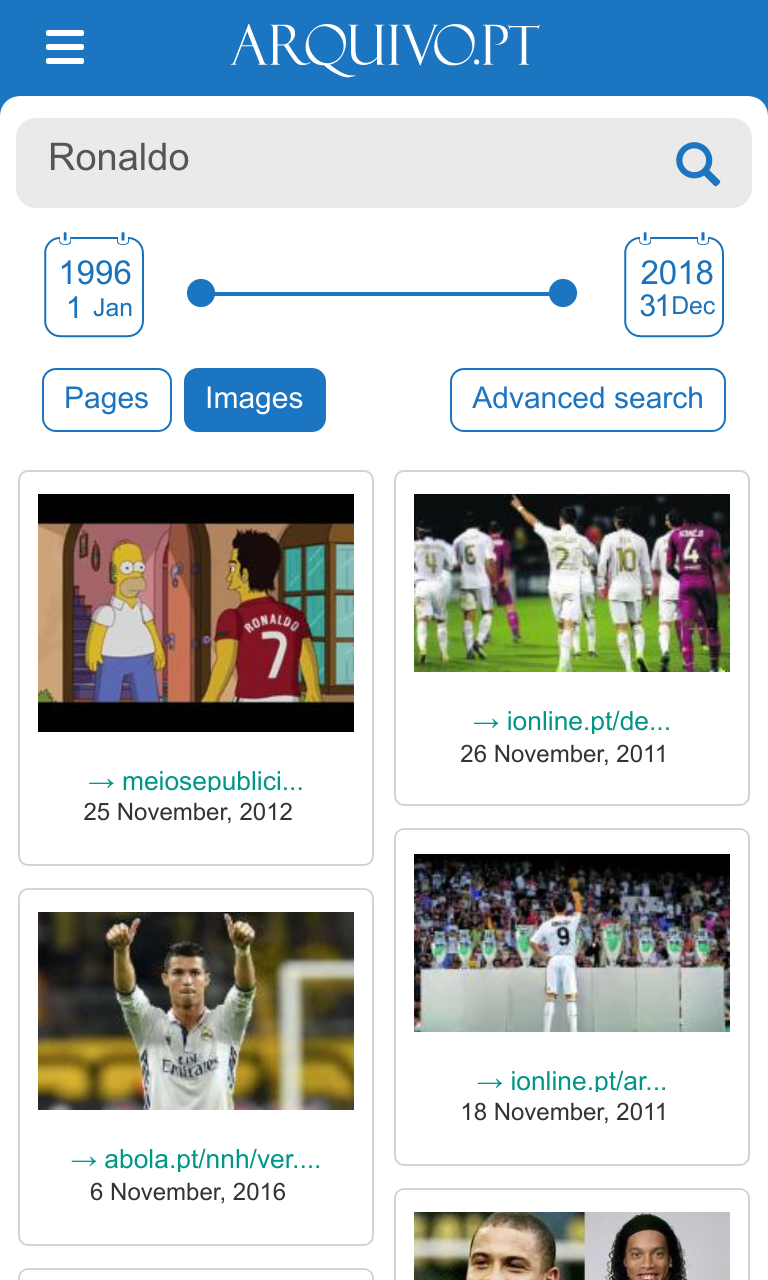 The functionality allows not only to find images from the past preserved by Arquivo.pt but also to find the webpage from the past that contained the founded image.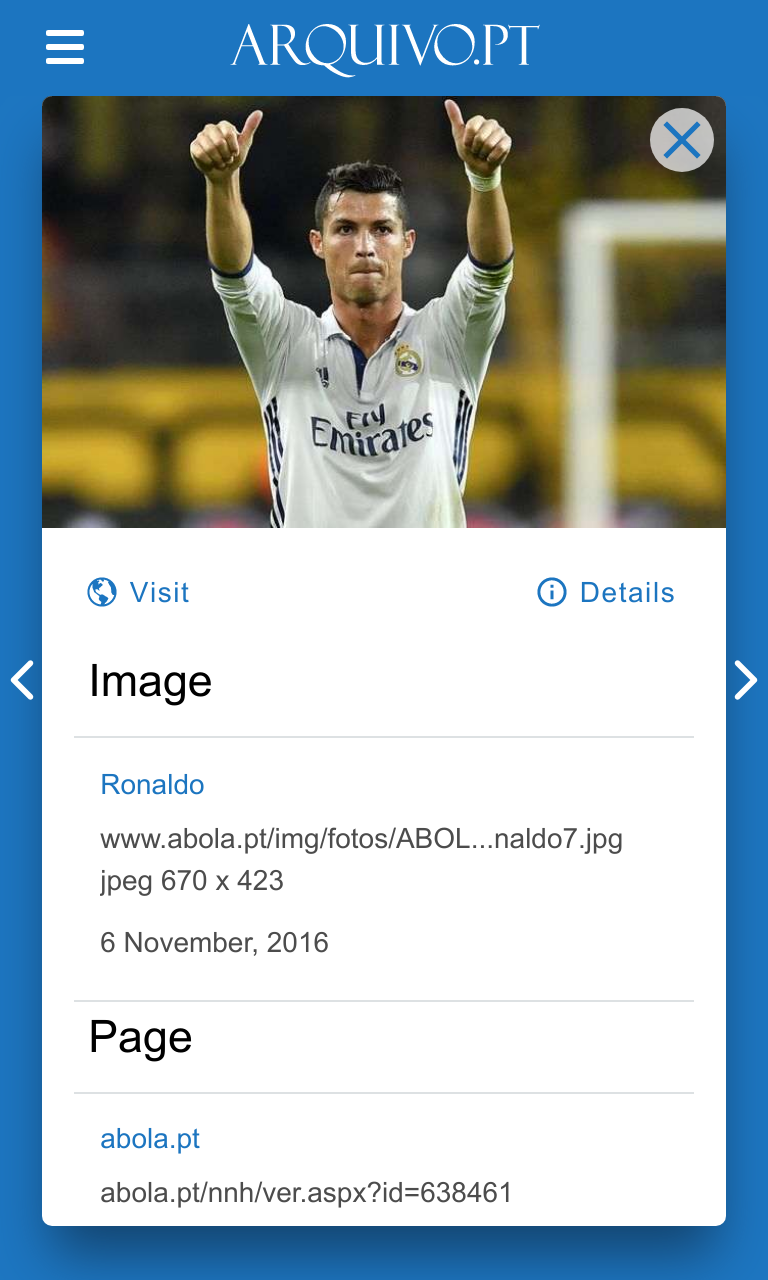 Domain spam filter on search page
Another novelty was the inclusion of a filter in the search of pages of domains considered by the Archive.pt as spam. For example, the search for Portuguese geographical points returned better results.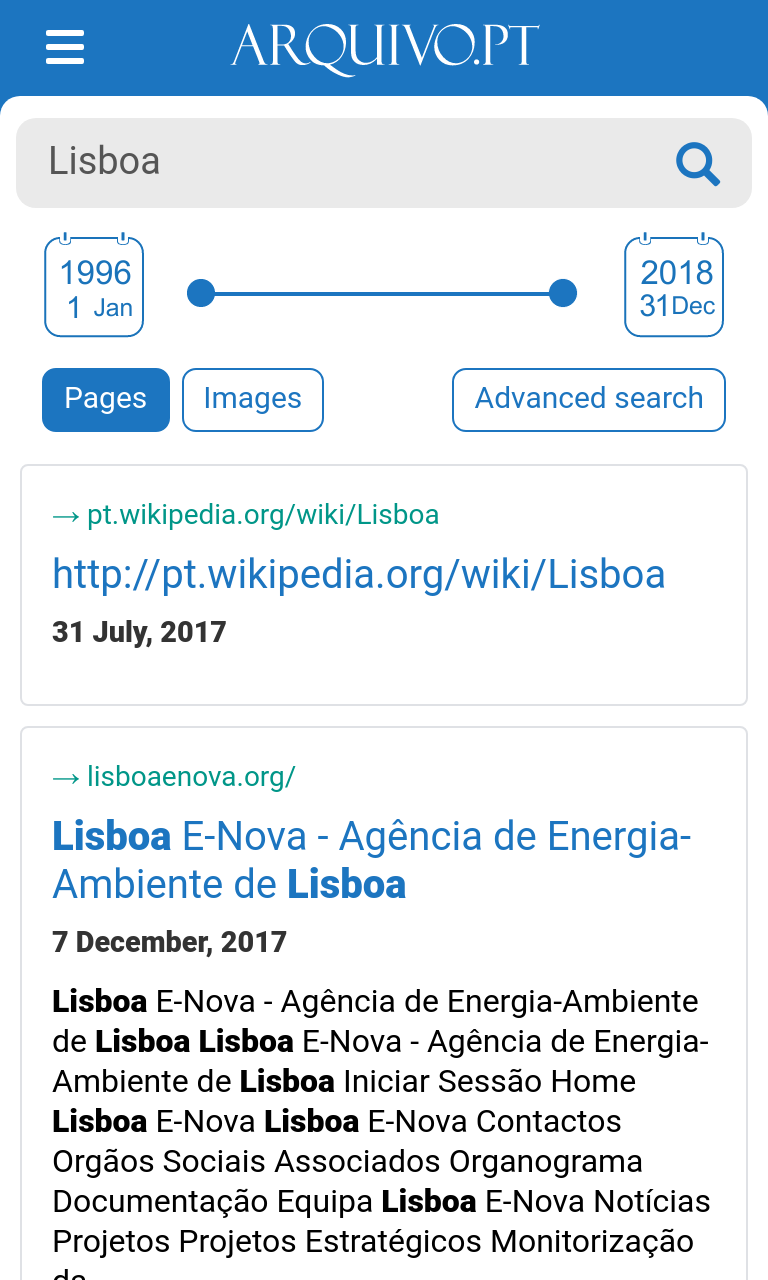 More info
Pywb software update to version 2.3.5 with improved page reproduction quality
Added indexed images until December 2017 on search image