Arquivo.pt launched a new version of its service on July 1, 2020 named Responsive.
The purpose of this version was to improve the user experience between different devices and add new features.
Replay a past webpage using a browser from the past
We added an option to view the archived page using a browser from the past. In the Options choose Replay with old browser and you will be redirected to the oldweb.today service that emulates browsers such as Netscape Navigator, Microsoft Internet Explorer or NSCA Mosaic.
This external service is useful for research use cases, in areas such as Web design, Art, Communication or History,where it is necessary to access the original visual aspect of a page from the past in the most reliable way possible.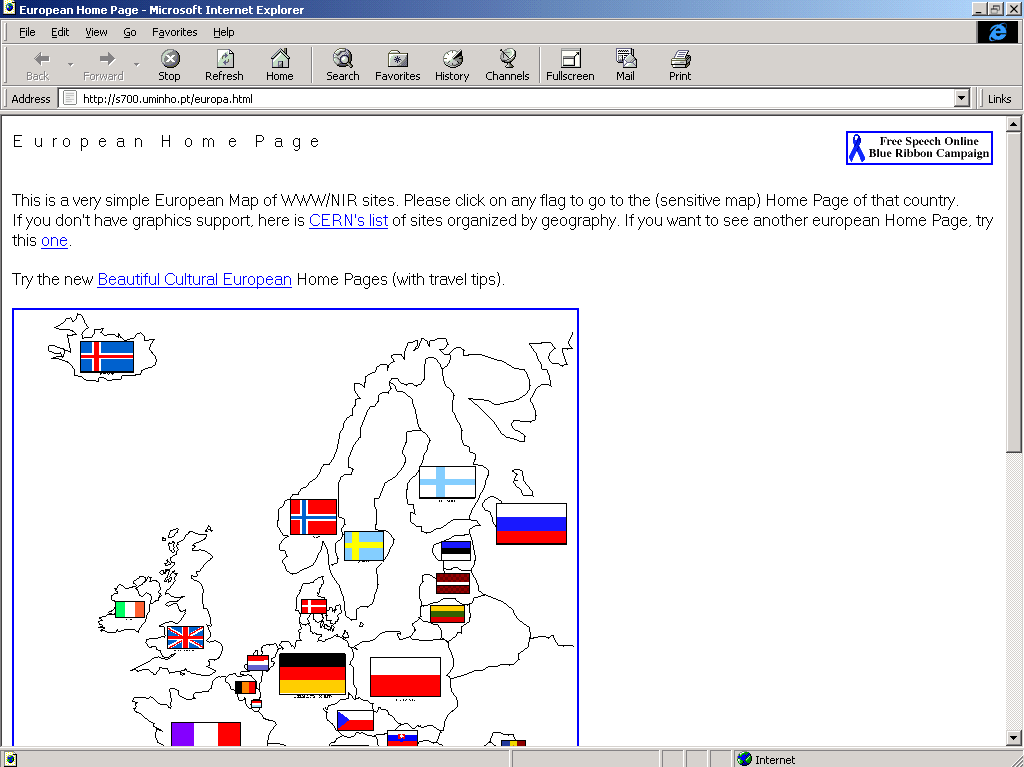 Try this new option from Arquivo.pt to replay the European Map of WWW/NIR sites in 1996 using a contemporary browser or any other historical page using the Oldweb.Today service.
You may have to wait a while for your request to be processed but it is always faster than having to install a browser from the past on your computer.
Export search results to spreadsheet format
This new function enables users to save their search results for further treatment and analysis. This is specially useful to perform thorough research about a given topic.
After a search, in the Options, just choose one of the available formats to export the obtained results: XLSX, CSV or TXT.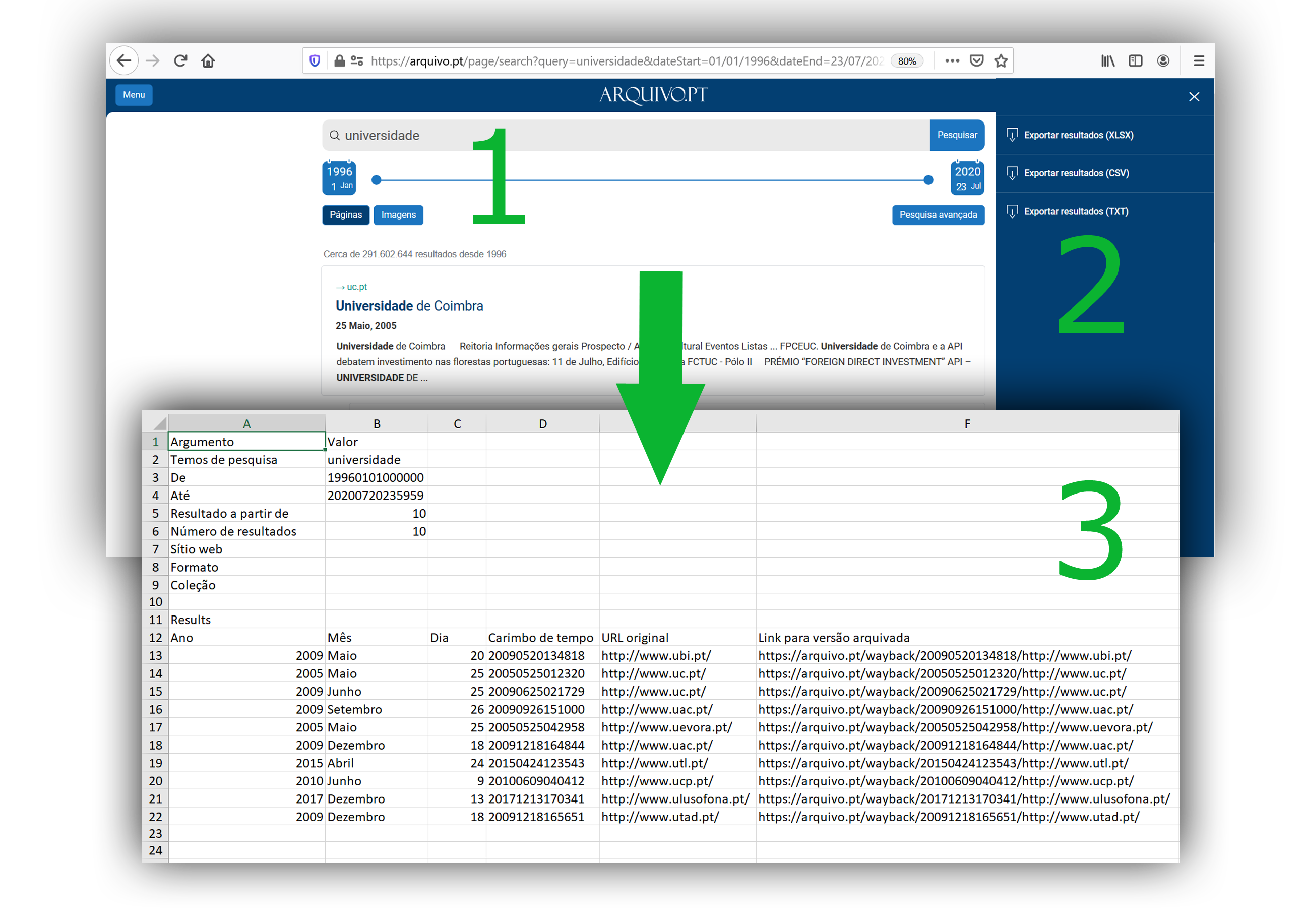 More on the Responsive milestone