Last updated on October 12th, 2020 at 11:52 am
Arquivo.pt launched a new version of its service on April 15, 2020 named WebApp.
The purpose of this version was to standardize the user experience between different devices and reduce maintenance costs by removing components with redundant functions.
Its main novelty is the combination of the desktop and mobile interfaces in a single user interface.
The old desktop version has been disabled and the mobile version has evolved to work on various types of devices and screen sizes.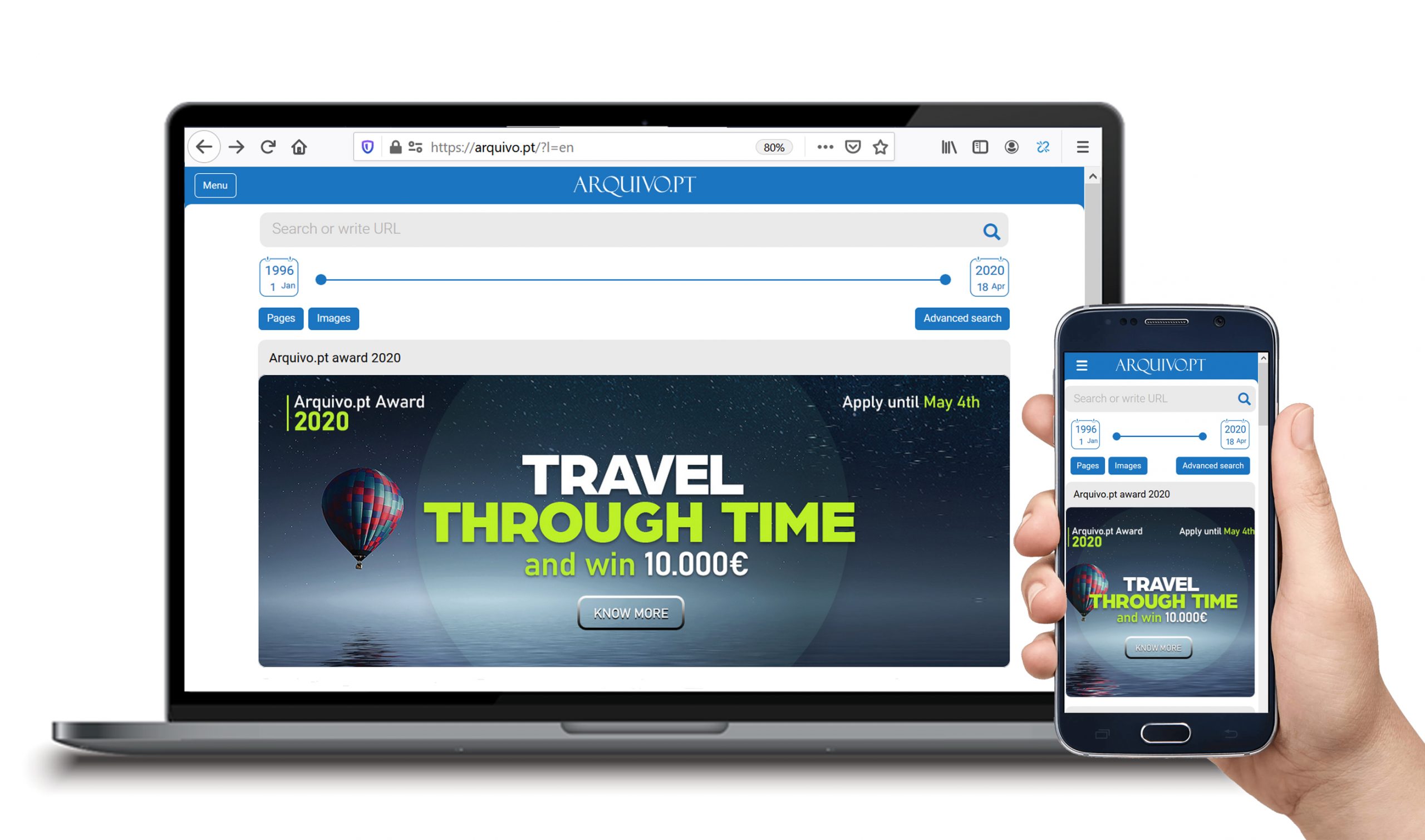 Try the new image and page search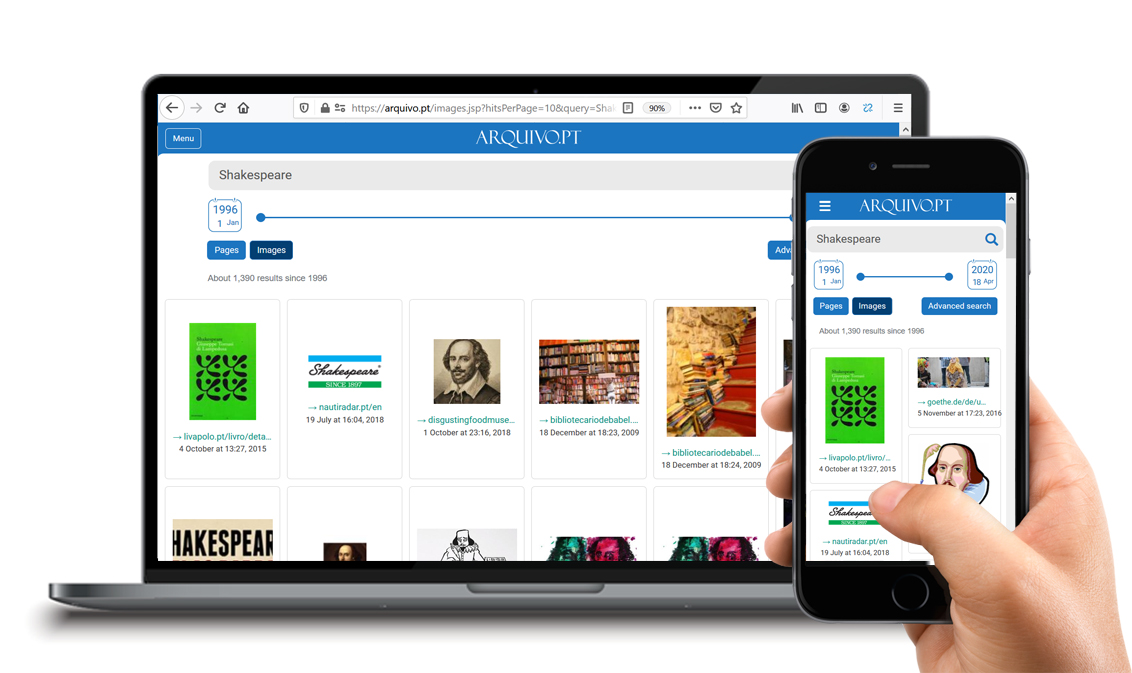 New user interfaces for image or text search
Help us to improve!
To help us, just search the Arquivo.pt using any device (e.g. laptop, mobile phone, tablet).
If you encounter any problems, please contact us!
Remember to always send the address of the page where you detected the problem.
More information