Arquivo.pt provides a new function that allows you to automatically create temporal narratives on any topic.
The "Narrative" functionality, integrated into Arquivo.pt in September 2021, is the result of the collaboration between "Conta-me Histórias", winner of the Arquivo.pt Award 2018, and Arquivo.pt.
The "Conta-me Histórias" (Tell me Stories) project was developed by researchers from the Laboratory of Artificial Intelligence and Decision Support (LIAAD – INESCTEC )  and affiliated to the institutions Instituto Politécnico de Tomar – Center for Research in Smart Cities (CI2) ; University of Porto and University of Innsbruck .
How it works?
When a user enters a set of words about a topic in the Arquivo.pt search box and clicks on the "Narrative" button, the user is directed to the "Conta-me Histórias" service, which automatically analyzes the news from 25 websites archived by Arquivo.pt over time and presents a chronology of news related to the topic.
For example, if we search for "Just Bieber" and click on the "Narrative" button (Figure 1), we will be directed to the "Conta-me Histórias" , where we will automatically obtain a narrative of archived news (Figure 2).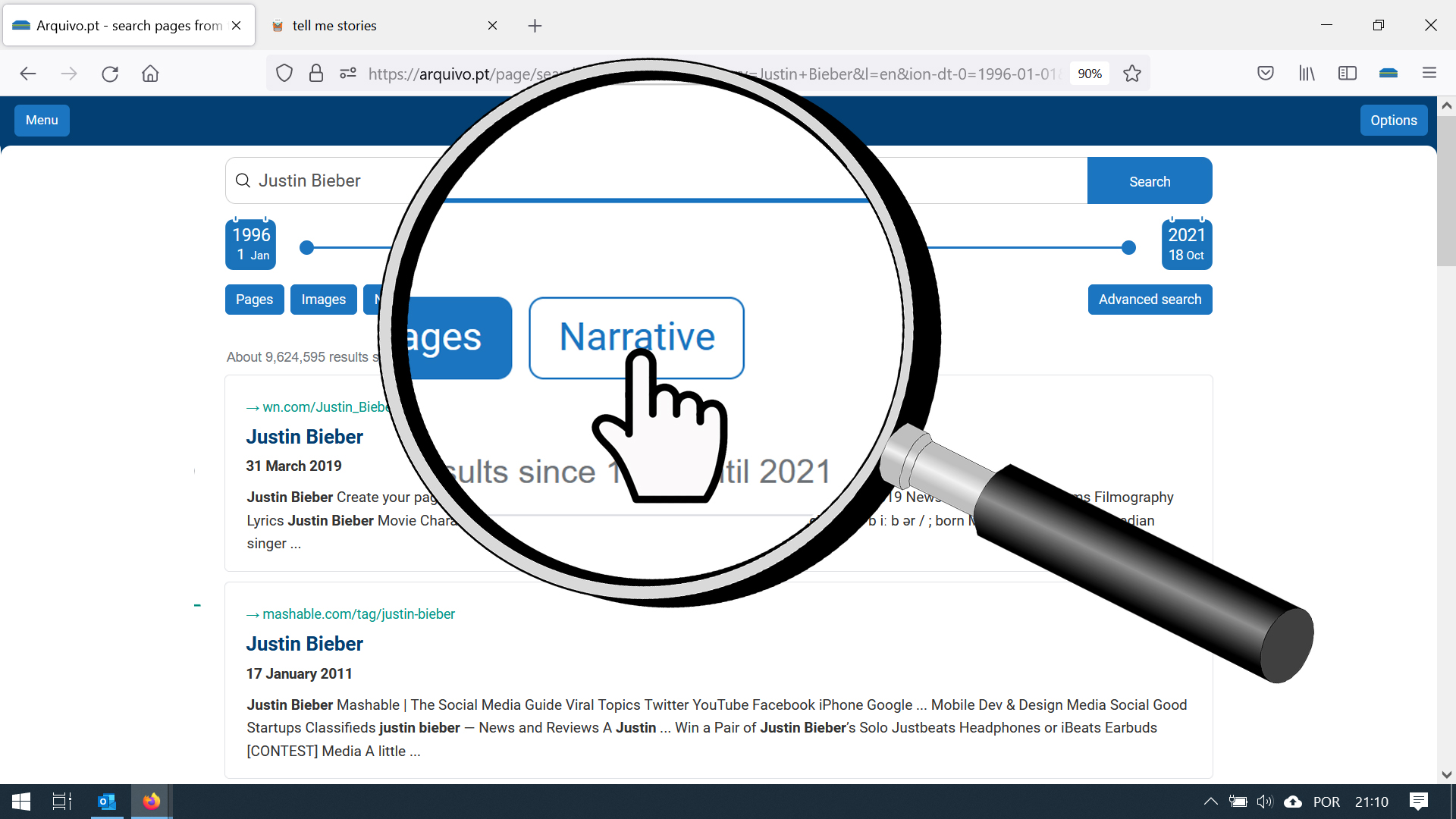 Figure 1: Search results for pages about "Justin Bieber".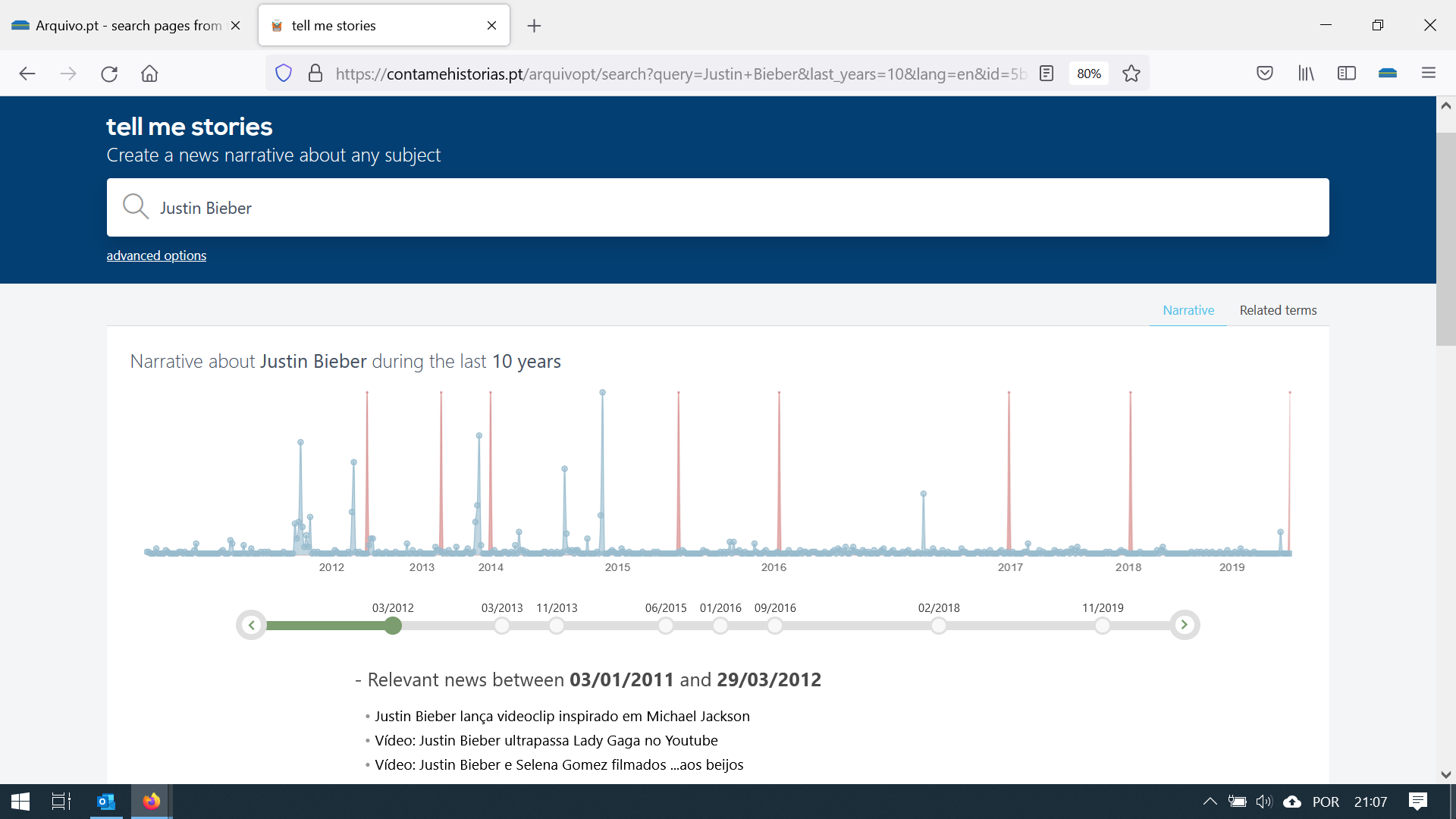 Figure 2: Narrative of news about "Justin Bieber" from Portuguese news sites preserved by Arquivo.pt generated by the "Conta-me Histórias" service.
Create your narrative now!
"Conta-me Histórias" researches, analyzes and aggregates thousands of results to generate each narrative about a topic. It is recommended to choose descriptive words about well-defined themes, personalities or events to obtain good narratives.
Creating a narrative is useful for researchers, journalists or citizens who want to quickly get an overview of the evolution of a topic along time, thus saving them a lot of time and effort.
Go to Arquivo.pt and try to create a narrative about a theme of your choice.
Tell us about your experience so we can improve the service!