Last updated on September 26th, 2022 at 03:57 pm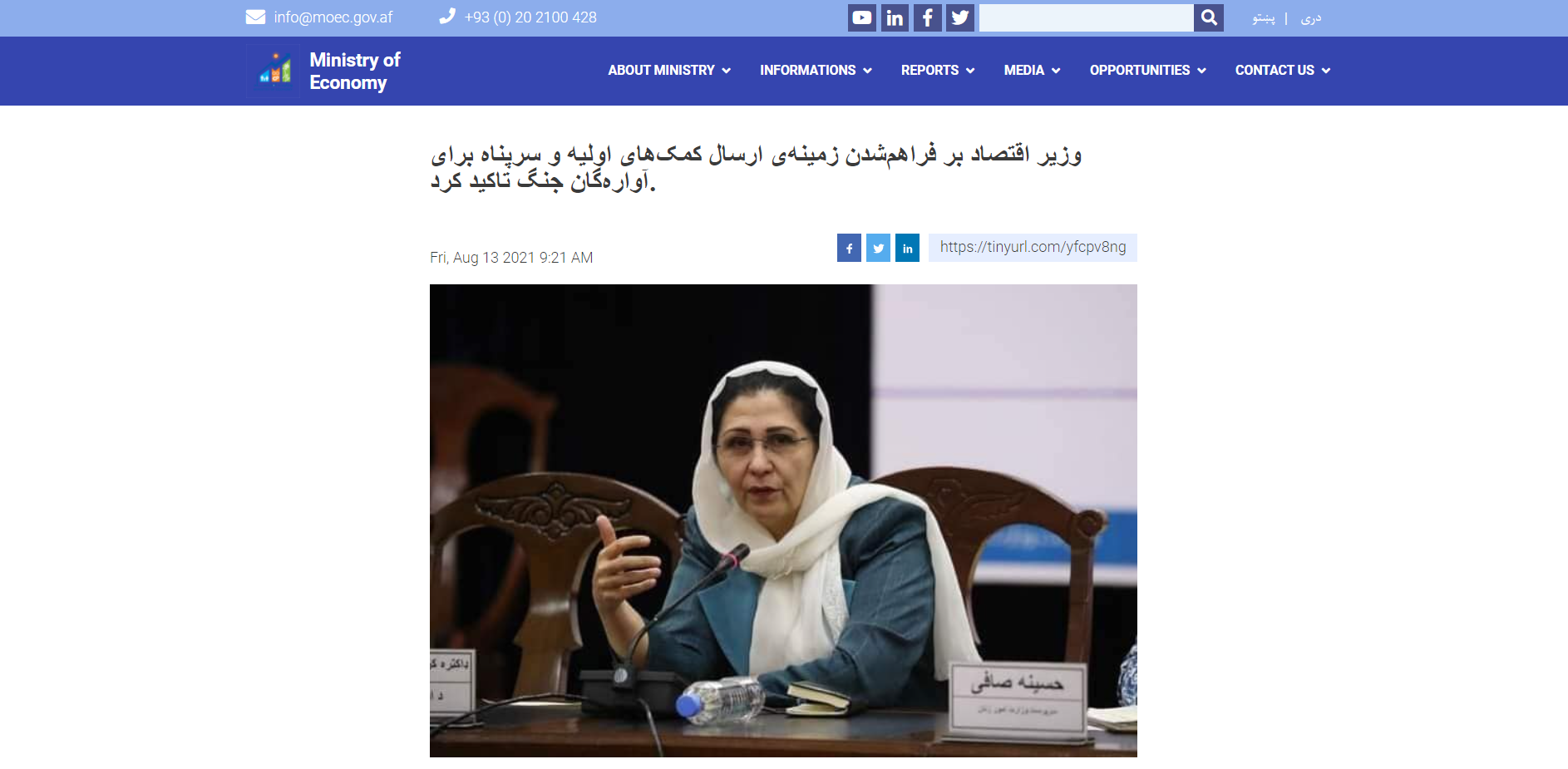 Afghanistan Ministry of Economy website with Karima Faryabi (recorded August 17, 2021)
On August 15, 2021 the presidential palace in Kabul was taken over by the Taliban, consummating the fall of the regime that had been in place for 20 years, following the 9/11 attacks on the United States.
The community of Web archivists, through the Content Development Working Group – International Internet Preservation Consortium, was challenged to record the Afghan sites, given the risk that they would disappear with the new regime.
No time to lose when it comes to preserving the Web
Arquivo.pt reacted quickly, launching an automatic content search focused on .af domain sites and on international media news about the ongoing events.
On August 17, the websites began to be recorded.
1800 website addresses from Afghanistan (ending in .af) and 500 media news stories from around the world were used.
The addresses, URLs or "seeds" were obtained through automated search using the Bing Search API and immediately put into recording.
Content available to know Afghanistan's history
As a result of the collection carried out, more than 400 Gigabytes of information became available at Arquivo.pt, which anyone can use for research in the most diverse areas.
The main contribution of Arquivo.pt to the community of Web archivists was the use of the automatic search that allows a quick reaction in the recording of Web contents in imminent risk of being lost.
Know more
Arquivo.pt open data set (Dados.gov)
Content collected by the Content Development Working Group of the International Internet Preservation Consortium available at the Archive-it service