On November 28 2017, Arquivo.pt launched a new version named Afrodite.
The main novelty is the adaptation of user interfaces to mobile devices.
On the other hand, it also enables access to the mobile versions of the preserved sites.
Arquivo.pt began to preserve the mobile web too!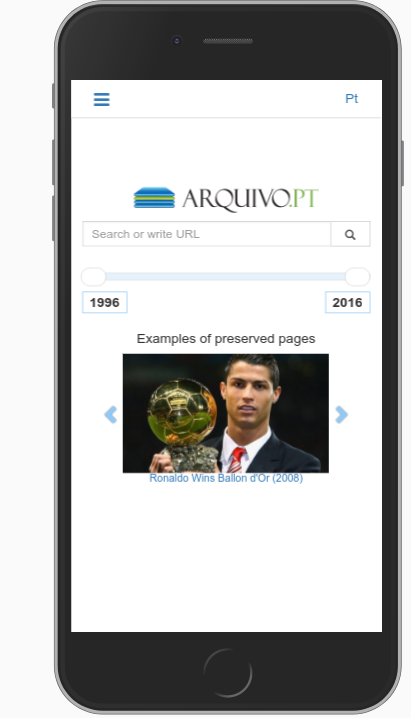 Mobile version of the homepage of Arquivo.pt.
It is now easier to use Arquivo.pt everywhere
Using your mobile phone, try searching for all of the versions that Arquivo.pt preserved from the website of the organization where you worked or studied.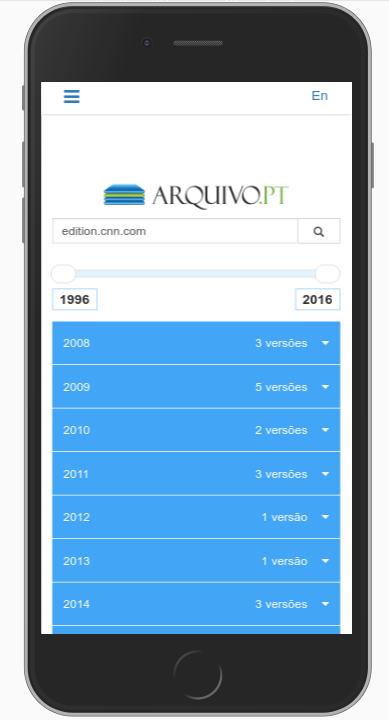 List of preserved versions of a site.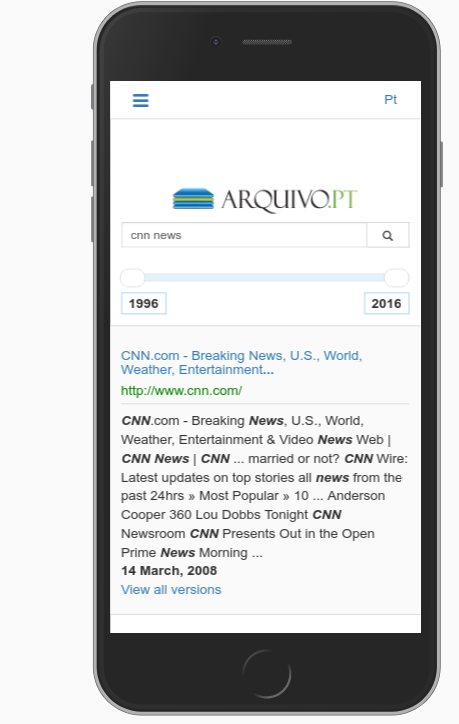 Mobile version of textual search.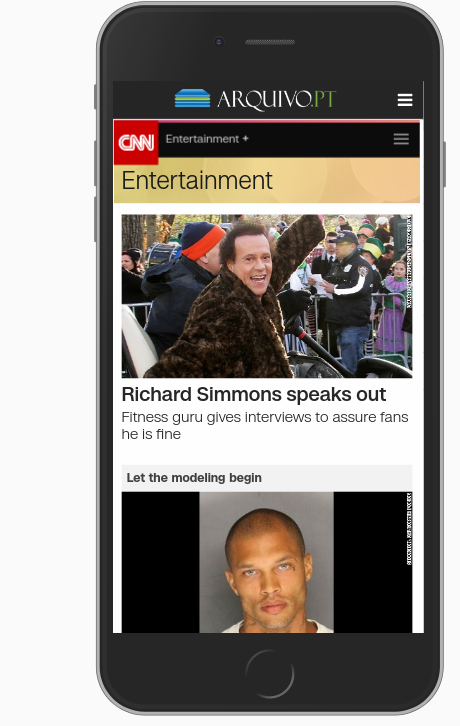 Mobile versions of preserved sites can also be accessed.
And more…
Improvements were also made to the desktop user interfaces, including a new responsive footer and a new language selection bar.
The alpha version of a new API was also published to improve the automatic access to the information preserved by Arquivo.pt.
To know more, see the technical details of the new version of Arquivo.pt.
It is very important that you help us to testing this new version!
There are numerous models of mobile devices and we cannot test them all.
We would appreciate if could you spent 1 minute testing this new version using your phone or tablet.
If you notice any problems, we kindly ask you to let us know about it. Please send us also the model of your device and browser you used.
Your contribution is very valuable to guarantee the quality of the service provided to the community.