The information collected from the Web during 2019 is avaliable in Arquivo.pt.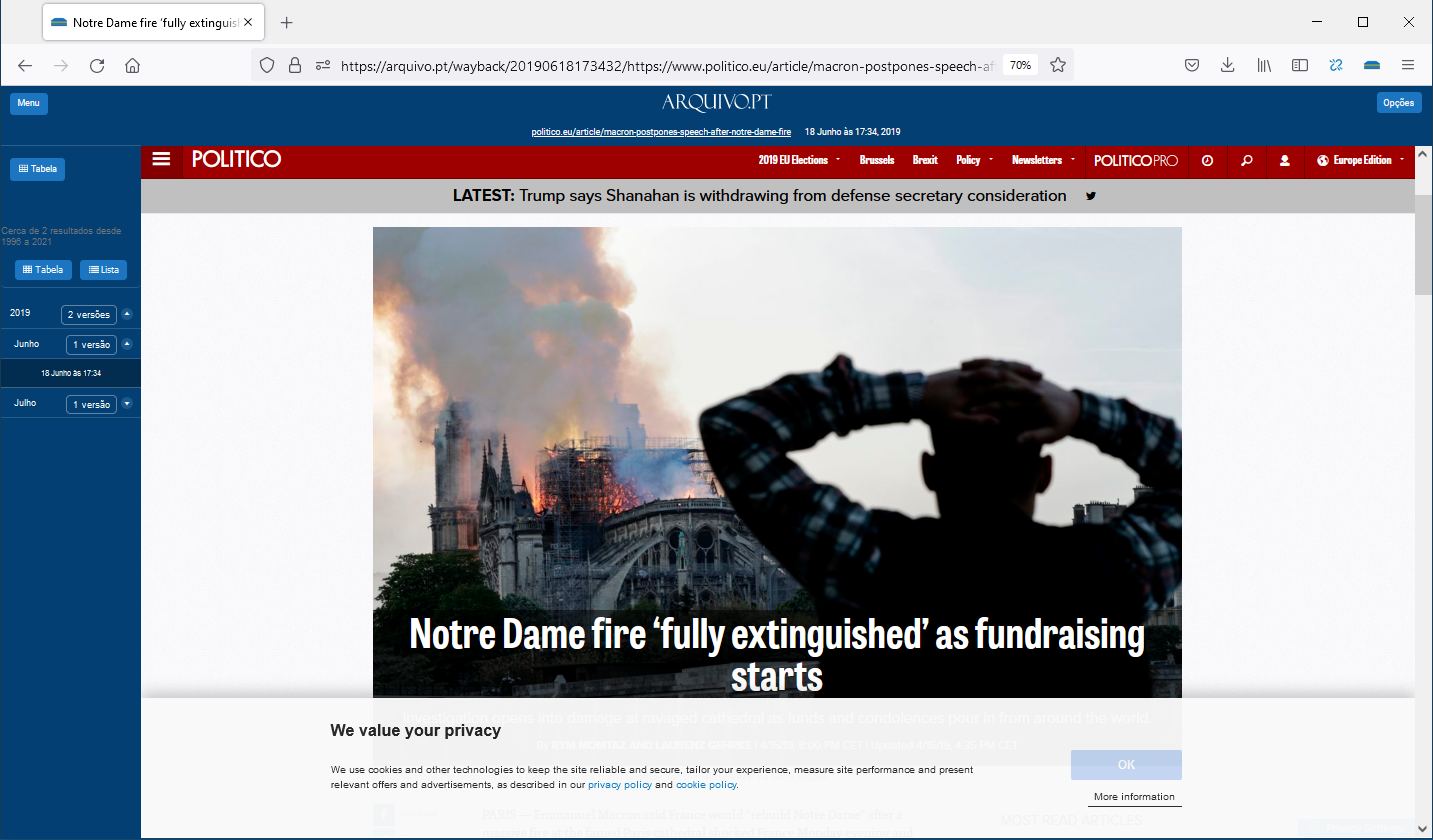 Remember and research historical events in 2019, such as
Arquivo.pt has visited 2 million sites and collected 1,7 billion files, 131TB in total, so that you can access the memory of past events.
In 2021, Arquivo.pt provides open access to more than 10 billion files (721 TB) from 27 million websites.