Arquivo.pt has released a new version of its service on October 16 called WARC Release.
This new version has as main novelty the support of textual indexing of web contents stored in the WARC format .
The document parsing library was also updated to use Apache-Tika.
Technical Details
Arquivo.pt has a new functionality in the reproduction of preserved pages that allows to access Technical Details about an archived page.

To do this, simply click on the circular icon with an "i". Some playback metadata will be displayed on the page. Try it!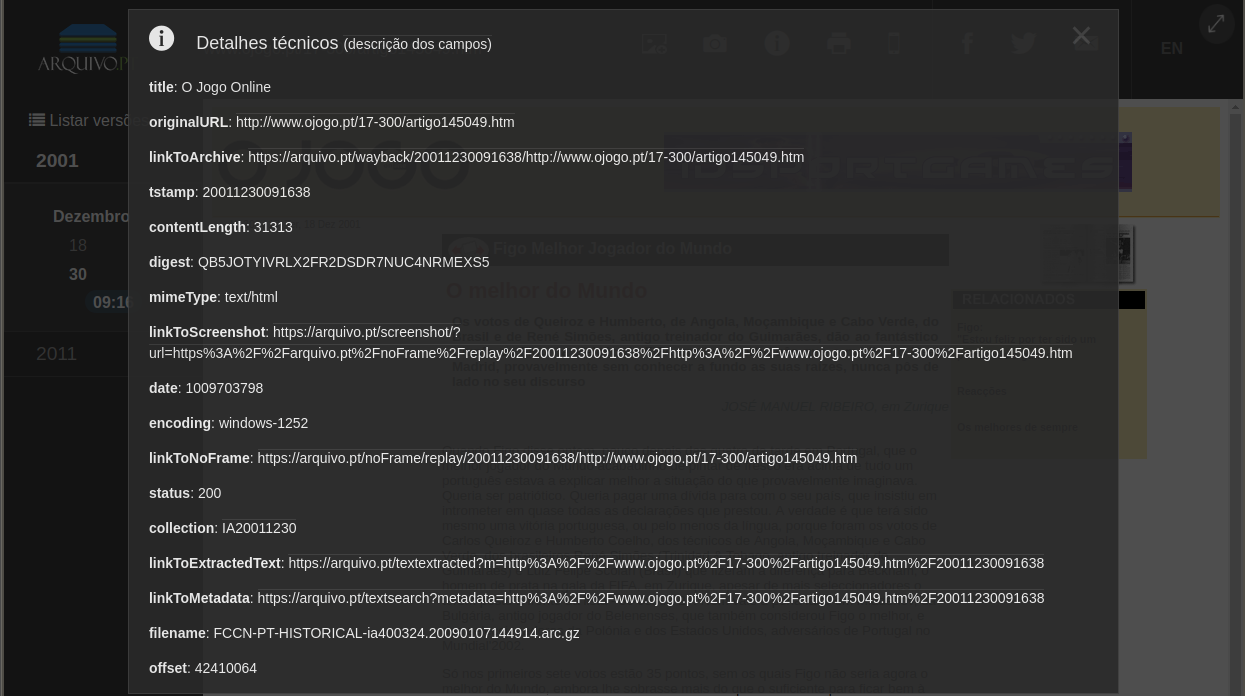 Report a bug
Arquivo.pt has added the function Report a Bug to its interfaces to facilitate the identification of problems with the help of the users.
To do so, simply click on the cockroach aka bug icon, which will forward you to a contact form already filled with the link to the page where the error occurred.

If you find any error, in Arquivo.pt please contact us.
More news
Arquivo.pt is now served through a secure connection, following the protocol HTTPS (https://arquivo.pt).
It has now become possible to insert multiple sites in advanced search.
Cross Site Scripting Security Vulnerabilities Fixed.
Fixed issues with indexing for playing back preserved pages (invalid CDXJ indexes).
Fixed problems in the application logs on the Archivo.pt servers.