Last updated on November 2nd, 2023 at 05:43 pm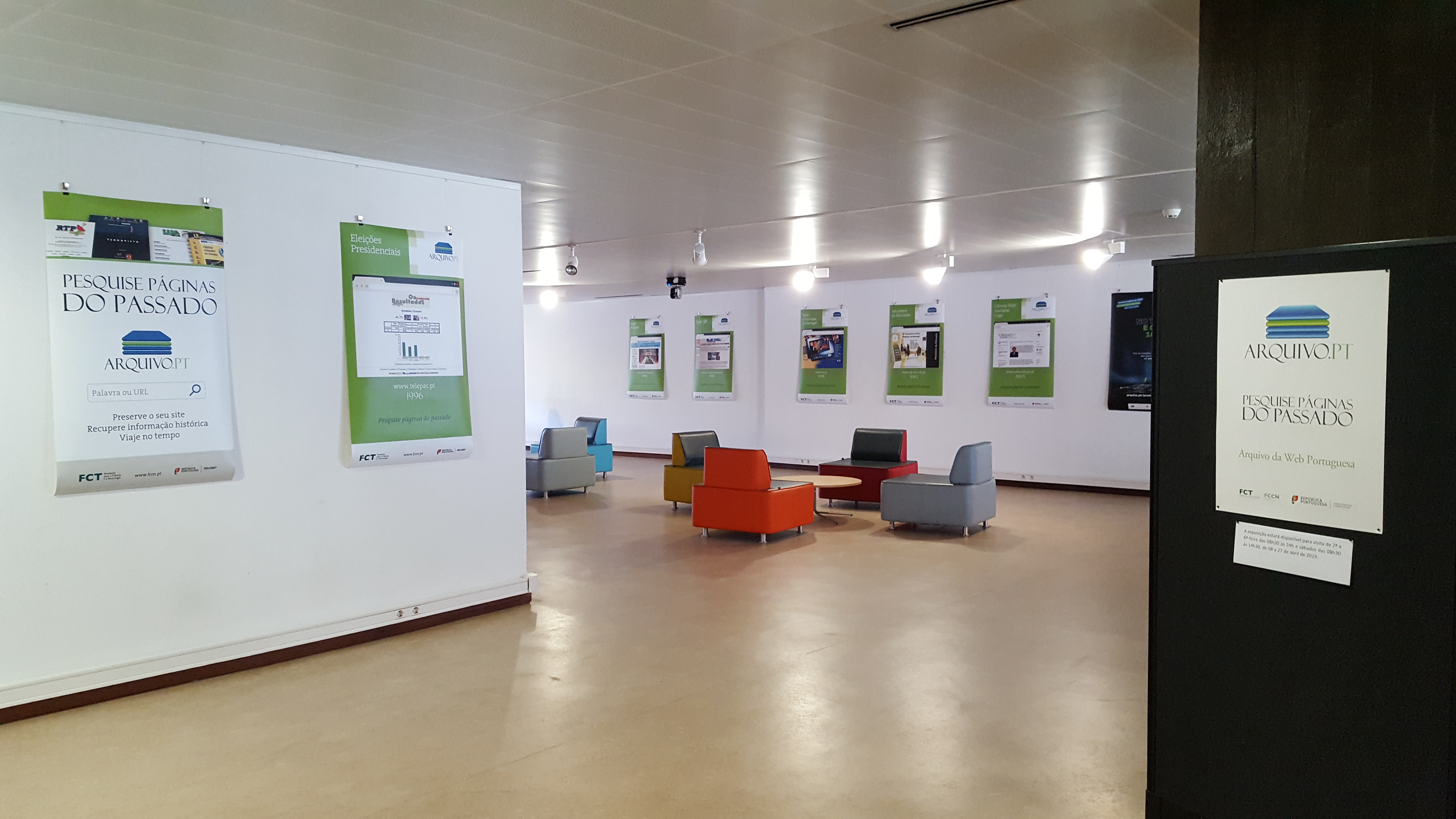 Arquivo.pt made available a set of posters featuring historic web pages in Portugal, with the aim of raising awareness of the preservation of content published on the web and, in this context, publicizing a set of services accessible to the community.
Printed posters are available on photographic paper and k-line. They are 125 cm high and 74 cm wide.
During the exhibition, training sessions on Arquivo.pt can be organized and promotional material distributed (e.g. pens, flyers).
Each institution can adapt the posters to their spaces, choosing the ones they want to display or integrating the materials into an existing exhibition. You can also ask us to create an exclusive poster for your institution, such as a historical page on your website. In the case of customized posters, Arquivo.pt will design the poster and the institution will print it.
If you would like to create an exhibition and animate a space in your institution, please contact us.
Exhibitions held
News about poster exhibitions
Image gallery
Exposições Arquivo.pt